Published:
August 30, 2010 12:00 pm EDT
According to a report, one of the jurors in the fraud trial of former racehorse owner David Brooks has informed presiding U.S. District Judge Joanna Seybert that he has concern for his personal safety
.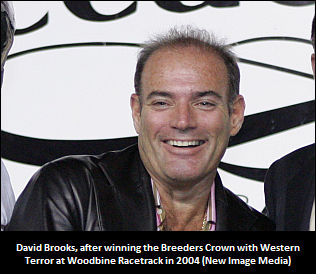 A Newsday article has quoted defense attorney Kenneth Ravenell as saying that the juror has indicated that he may have to seek legal counsel in regard to the situation.
The report goes on to explain that on Friday, August 27, Seybert refused to declare a mistrial, and that the jury did not deliberate for the second straight day.
(With files from Newsday)
Related Stories
• Brooks Found With Pills In Courtroom
• Psychiatrist: Brooks Needs Ativan
• Brooks' Affinity For Pens