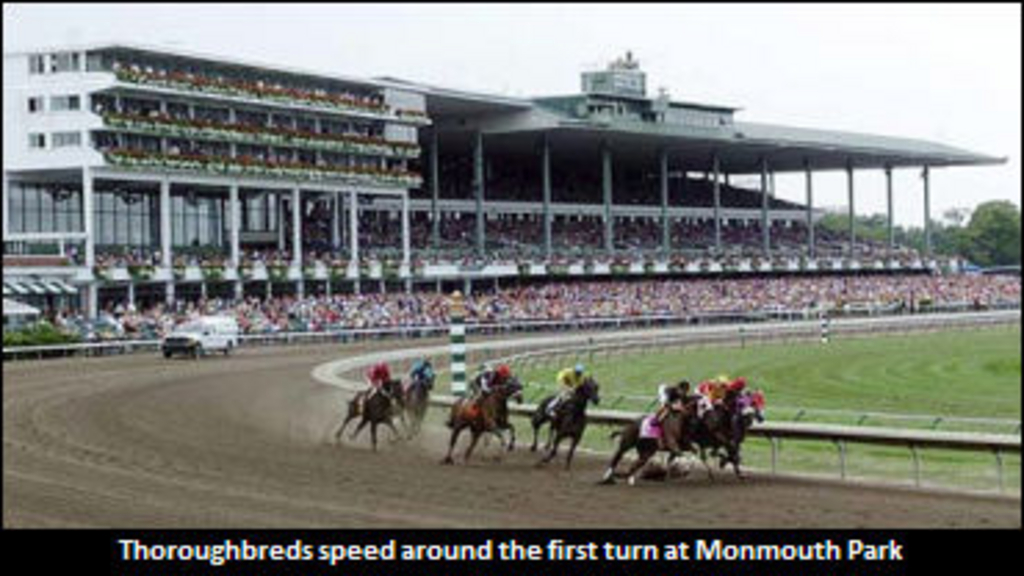 Published:
December 20, 2011 10:50 am EST
According to a report, a deal was reached at roughly 10:30 p.m. on Monday, December 19 which will see live thoroughbred racing continue at New Jersey's Monmouth Park in 2012
.
Bob Jordan of the Asbury Park Press has reported that the New Jersey Thoroughbred Horsemen's Association agreed to a deal with the state government which will see purses at the track reduced in 2012. The deal also reportedly includes a provision which mandates a rebidding process for the track's lease which could lead to larger purses at the raceway in the future. The rebidding process is reportedly 'expected' to take place in January, 2012.
The APP article does not make mention of the possibility of any live thoroughbred racing at the Meadowlands Racetrack in 2012, which was the topic of a report out of New Jersey hours before the deal was struck.
The report does state, though, that there is no guarantee that the $1 million Haskell Invitational --- a marquee thoroughbred stakes event at Monmouth which has been broadcast nationally on mainstream television --- will be renewed in 2012.
In regard to the Meadowlands, the APP report states that Jeff Gural has received an extension to finalize his lease agreement for the raceway due to 'continuing talk over supplementary revenue. The extension has been granted until January 6, 2012.
Official word in regard to a deal has yet to come from neither the New Jersey Government nor the NJTHA.
(With files from the Asbury Park Press)
Related Stories
• NJ T-Breds Coming Back To Big M?
• New Monmouth Deal On The Table
• Option On Table In Monmouth Impasse
• Forbes Tells NJTHA's Side Of The Story
• Gov. Christie On Failed Monmouth Deal
• Bailey's Attorney: "We're Totally Out"
• New Hope For Monmouth Deal?
• T-Bred Date Issue Puts Big M Deal In Peril