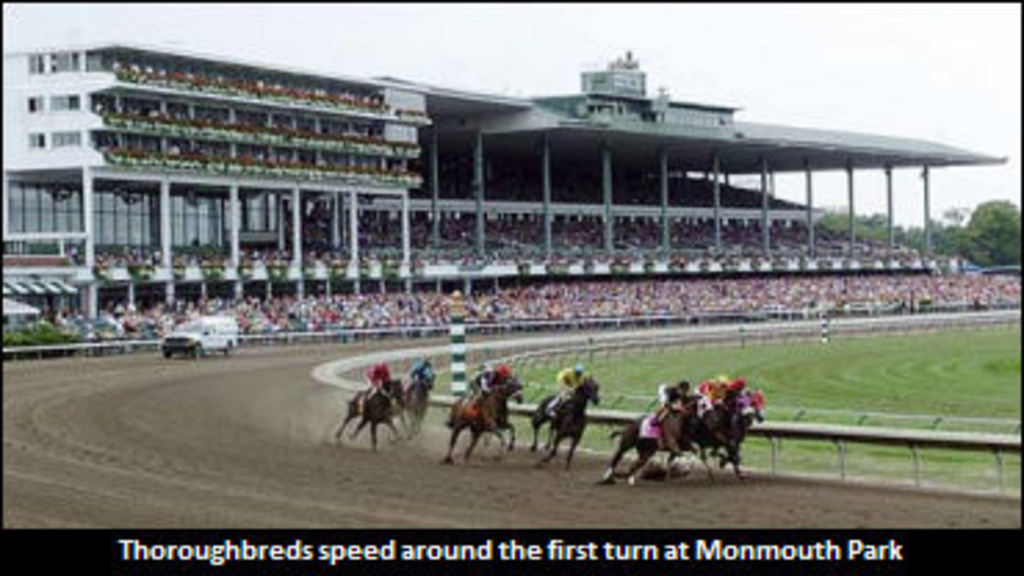 Published:
December 15, 2011 12:44 pm EST
It appears as though there might be a viable option in play regarding the impasse between the New Jersey Thoroughbred Horsemen's Association and the state government which has left the future of Monmouth Park and the New Jersey thoroughbred industry in limbo
.
An article by Tom Luicci in The Star-Ledger explains that the mayor of Oceanport, Mike Mahon, has reached out to the Christie Administration via letter and has stated that his borough could act as a 'transitional vehicle' while a new operator for the raceway is found.
An excerpt from Mahon's letter reads:
The governing body and the Monmouth Park Task Force stands ready to support your efforts, and the efforts of those who share your vision, to provide for a sustainable industry structure to preserve live horseracing, here at Monmouth Park Racetrack. The Borough extends our resources and commitment to resolve the current differences in an atmosphere of trust. We further offer to participate in the negotiations and provide a vehicle for transition to a new model of sustainability. I welcome the opportunity to discuss this specific option in further detail with your team.
To view the letter in its entirety, click here.
(With files from The Star-Ledger)
Related Stories
• Forbes Tells NJTHA's Side Of The Story
• Gov. Christie On Failed Monmouth Deal
• Bailey's Attorney: "We're Totally Out"
• New Hope For Monmouth Deal?
• T-Bred Date Issue Puts Big M Deal In Peril