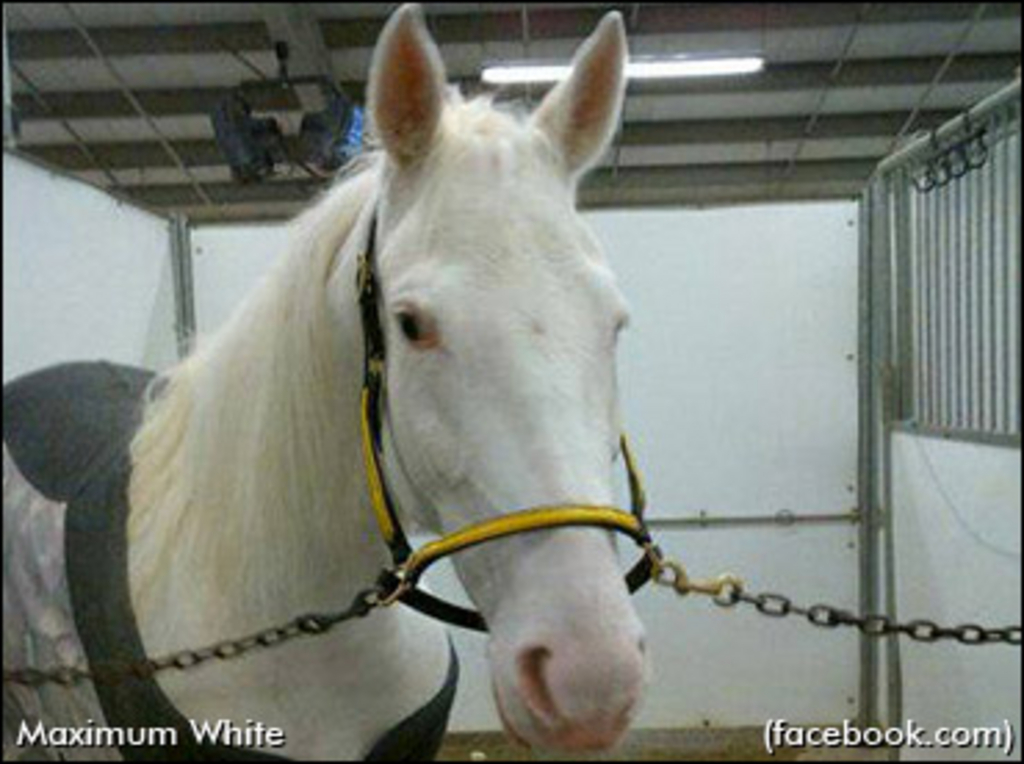 Published:
July 15, 2013 11:31 am EDT
On Sunday at Dresden Raceway, pacing mare Maximum White became just the fourth white standardbred in harness racing history to win a pari-mutuel race.
In rein to Scott Wray for breeder-owner-trainer Bill Durbridge of Dutton, Ont., five-year-old Rambaran mare Maximum White cut all the fractions en route to the 2:03.3 maiden-breaking effort.
Maximum White is an extremely rare standardbred registered as white - not grey. Her dam, Historically Unique is also registered as white as is her full sister Ima Sabino and her Whosurboy three-year-old sister Izzy Dee.
According to Standardbred Canada and United States Trotting Association records, Maximum White is one of only 25 standardbreds to be registered as white and just the fourth to win a race. The three white standardbreds to win a race prior to Maximum White - Yellow Brook Queen, Yellow Brook Talk, Yellow Brook Champ - were all full siblings sired by King Majesty (registered as roan) out of Patricia Rosecroft (registered as bay). That sire and dam combination produced five offspring, three of which were registered as white.
Last year, white standardbred foals made headlines in New Jersey and in Australia.