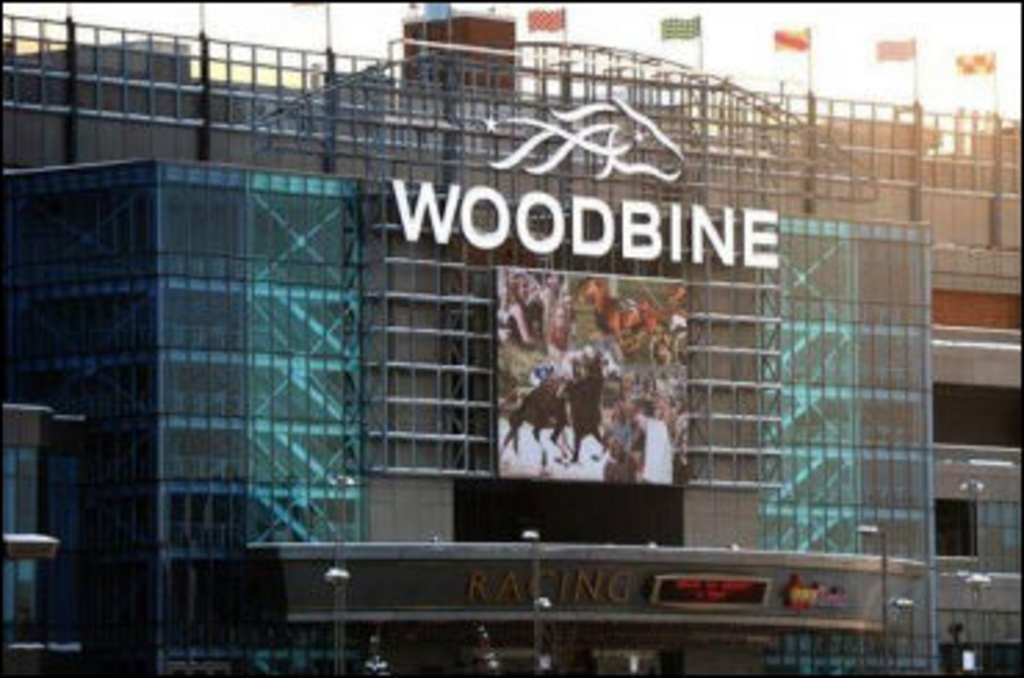 Published:
May 30, 2013 01:54 pm EDT
Toronto Councillor Doug Ford has been cited as saying that he would like City Council to revisit its decision to not allow gaming expansion at Woodbine Racetrack. "I'd re-open (the vote) as many times as it takes to make sure we get a casino (at Woodbine)," he was quoted as saying.
Councillor Ford's comments come via a report by newstalk1010.com which states that Councillor Norm Kelly has said he is also in favour of re-opening the debate.
On Tuesday, May 21, Toronto City Council voted by a count of 24-20 to support a motion introduced by Councillor Mike Layton to oppose expanding the current gaming offerings at Woodbine Racetrack. The vote came moments after Council voted 40-4 against a casino in downtown Toronto.
Earlier this week, City Council in the neighbouring City of Vaughan voted 5-4 in favour of making itself a willing host municipality for casino expansion, while Council for the City of Markham voted against a casino within its jurisdiction (for coverage, click here).
With Vaughan's close vicinity to Woodbine, fears are that Woodbine's gaming business -- and thus the City of Toronto's cut from Woodbine gaming revenue -- will be cannibalized.
According to an entry on Sovereign Award winner Jennifer Morrisson's Thoroughblog, Sue Leslie, the president of both the Ontario Horse Racing Industry Association and HBPA (Ontario), has stated that there can be another vote on Woodbine gaming expansion. According to Leslie, another vote on Woodbine expansion could happen if two-thirds of Toronto's City Councillors agree to have another vote. The Thoroughblog entry goes on to state that in 12 months time, only half of the City Councillors would need to agree in order to have another vote on the issue take place.
This past Sunday on his weekly radio show, 'The City,' on NewsTalk 1010, Mayor Rob Ford commented on the surprise vote which saw Woodbine denied expansion by Toronto Council. Mayor Ford was joined by his brother (Councillor Doug Ford) during the program. "I thought for sure the Woodbine expansion would go through," Mayor Ford said.
The Mayor stated that Councillor Michael Thompson had told him that he had "made a mistake" on the vote. "I talked to him," said Mayor Ford, "and he said, 'I made a mistake.'"
Mayor Ford went on to say, when referring to the Councillors that voted against the expansion, "I don't know what they're trying to prove."
One of the Councillors that Doug Ford pointed out, Councillor Gloria Lindsay Luby, has since had some strong words for the Councillor and his brother. In fact, she was one of the 20 Councillors that voted against the anti-Woodbine motion. Although she still supports expanded gaming at Woodbine, the Councillor, via an open letter, has questioned how hard Mayor Ford worked to secure support for Woodbine gaming expansion.
"Before the vote, I did my best to get consensus from all sides of council to endorse the Woodbine site. I did not get help from you (Councillor Ford) or the Mayor on this because you were too focused trying to sell a casino downtown that had little support," Councillor Luby wrote. "Never in this process did you make Woodbine a No. 1 priority despite what it meant to working people in Etobicoke."
As a report by The Globe and Mail explains, Councillor Josh Colle has echoed Councillor Luby's sentiments.
The Globe and Mail has cited Councillor Colle, who supports Woodbine expansion, as saying that Mayor Ford's administration lost its focus. Councillor Colle said that he didn't speak with the Mayor's staff even once regarding the Woodbine issue. According to The Globe and Mail report, the Councillor has claimed that 'more effort was made to get a burger stand outside City Hall than to lobby for the Woodbine vote.'
(With files from The Globe and Mail and newstalk1010.com)