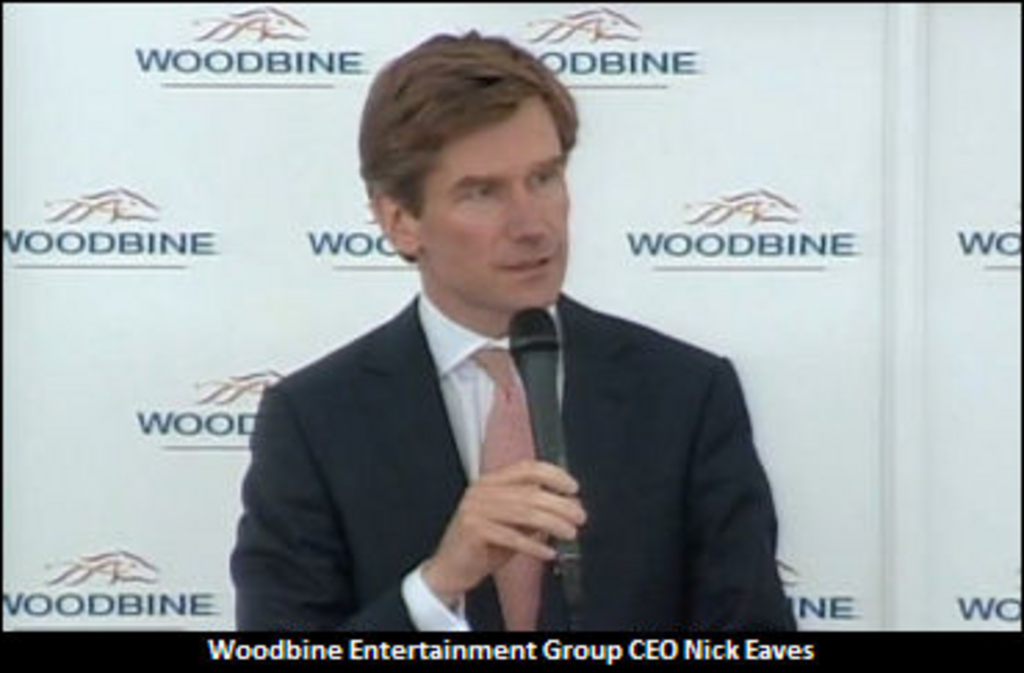 Published:
May 7, 2013 10:26 am EDT
Both the Ontario horse racing industry and members of the Greater Toronto Area have May 21 circled on their calendars, as that is the date that Toronto City Council will be voting on the polarizing casino expansion issue. And although the Woodbine Entertainment Group has said that it is officially neutral on the issue of downtown casino expansion specifically, WEG CEO Nick Eaves has taken the chance to say that Council's decision and that of neighbouring municipalities is pivotal in regard to the future of Woodbine Racetrack.
On Monday, May 6, Eaves discussed the issue with the editorial board of the Toronto Star.
"Our greatest fear and our greatest threat, and frankly the city's greatest threat, is that a casino will get built in Vaughan or Markham or Mississauga or Brampton or one of those municipalities," Eaves said, adding that, "If that were to happen and Woodbine wasn't able to expand (to a full casino), we're...very fearful for what that would mean to our business."
In April, Toronto's executive committee voted in favour of gaming expansion at Woodbine in the form of table gaming with live dealers. The committee also voted 9-4 in favour of sending the polarizing topic of Toronto casino gaming expansion to full city council.
Jane Holmes, WEG's vice-president of corporate affairs, also spoke with the Toronto Star's editorial board on Monday. She also reitterated that WEG is neutral on the topic of downtown casino expansion. "That decision on downtown (Toronto) — that's for the city to decide," said Holmes. "We have no voice in it, no say in it."
The article has also cited Eaves as saying that WEG is still waiting to be informed of the details of how Ontario Premier Kathleen Wynne -- and the OLG, specifically -- plans on integrating the Ontario horseracing industry into the province's gaming modernization plan.
(With files from the Toronto Star)
Related Stories
• Update: T.O. Casino Meeting / Vote May 21
• TO Executive Committee Supports WEG
• Racing's Presence At Casino Hearings
• Wynne Promises To Incorporate Horse Racing Into OLG Modernization