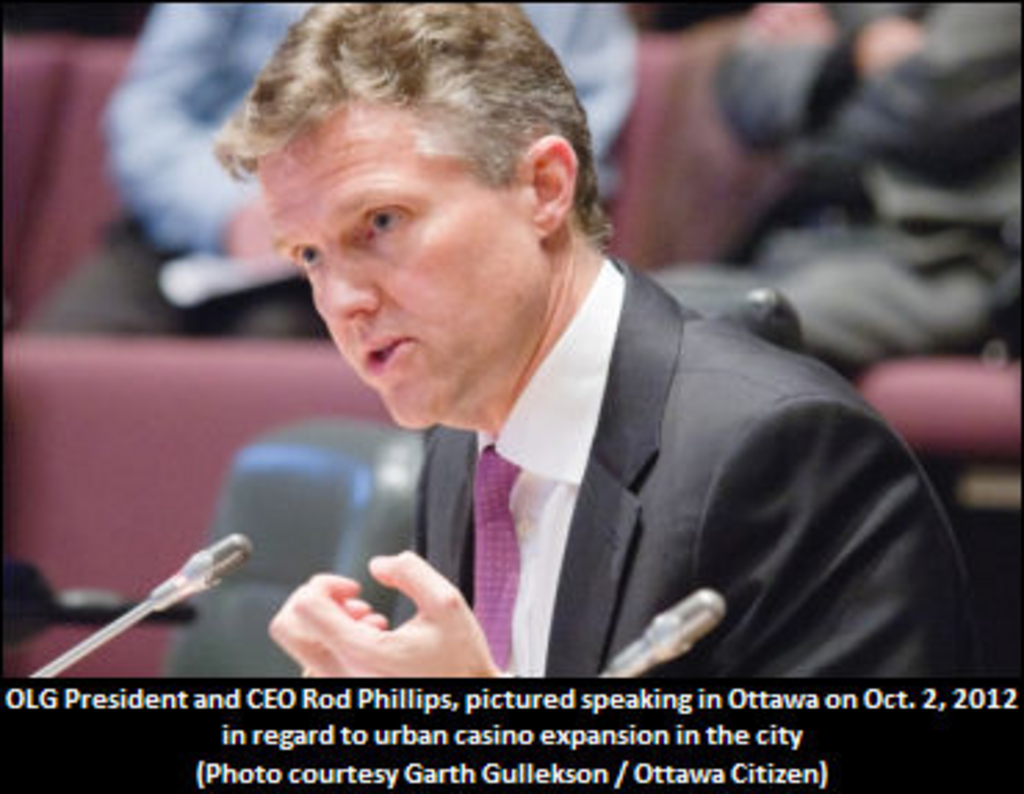 Published:
October 3, 2012 11:23 am EDT
On Tuesday, October 2 in front of a packed house, an Ottawa City Council committee made the recommendation that Ottawa declare itself a willing host municipality for a full-blown casino under the Ontario Lottery and Gaming Corp.'s controversial gaming modernization plan.
A report by the Ottawa Citizen explains that Ottawa Mayor Jim Watson said that the city still has options and that the move is only a preliminary step in the process at this point. "We have an option to say 'no' down the road. To say no at this stage would be irresponsible."
Members of the community, including pro-horse racing reps and those opposed to casino expansion, made their presence felt during the proceedings. City Councillors opposed to urban casino expansion also let their feelings be known.
Riverview Park Community representative Kris Nanda was quoted as saying, "Casinos are seen as an easy solution for cities that are dying," adding that they tend to be "a quick fix with long term consequences that outweigh the benefits."
OLG representatives in attendance included president and chief executive officer Rod Phillips, and Paul Pellizzari, the corporation's director of policy and social responsibility.
The article also explains that the committee's recommendation will be considered at city council meeting next Wednesday (October 10).
During Tuesday's public meeting, National Capital Region Harness Horse Association representative Gordon McDonald stated the negative effects urban Ottawa casino expansion would have on Rideau Carleton Raceway.
Liam Mooney, representing the anti-casino group 'A Better Bet,' called out the OLG for pushing casino expansion on pressured municipalities. He also called for the process to be slowed down so the issue can be examined at a normal pace. "This is a process that has been set up for one result and one result only," he stated, adding later that "this matters to people. You need to consider what people are saying. What if this is wrong for Ottawa?"
(With files from Ottawa Citizen)
Related Stories
• Watson Motion In Favour Of RCR?
• Temperature Heats Up Before Ottawa Meeting
• Details On Public OLG/Municipal Casino Meetings
• Watson Turns Back On Racing In Ottawa