Published:
December 28, 2019 10:38 am EST
The Meadowlands is announcing important details on the two-year-old stakes that the track will host in 2020 with significant changes to both the Kindergarten Series and the Fall Freshman Final Four.
The big Kindergarten news is the doubling of the purse for all legs from $10,000 to $20,000. The entry fee for the legs will remain at $250. The Kindergarten will also undergo a schedule change in 2020 with all five legs at The Meadowlands beginning on July 10 with the rich finals on Friday, September 18.
The "Fall Freshman Final Four" is comprised of the Valley Victory and Goldsmith Maid for trotting freshman and the Governor's Cup and Three Diamonds for two-year-old pacers. Those four stakes offer great value to nominators, boasting total purses of nearly $2 million for 2020.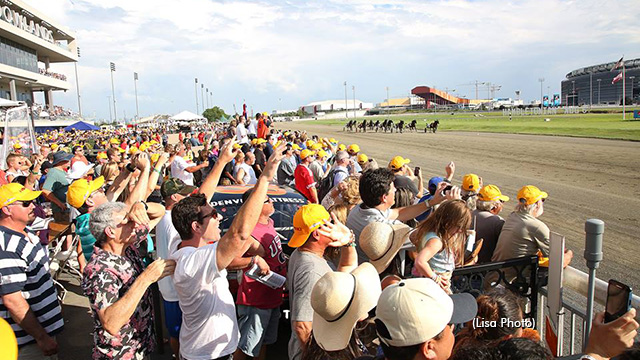 The stakes immediate future came in doubt with the prospect of no Standardbred Fall meet at The Meadowlands in 2020 due to Monmouth Park exercising its legislated right to convert and race on the main track from October 2 through December 5.
Fortunately, an agreement was reached to end the Thoroughbred meet on November 21 allowing the Standardbred meet to begin the next weekend. This change will provide a date for both the "Final Four" stakes and TVG Championship of Saturday, November 28.
The late date will necessitate a change from the previous elimination and final format to racing the top eleven money winners with the possibility of a consolation if the number of entries is sufficient. Upon review, the past few seasons have seen a scarcity of elimination races. In 2019 only the Three Diamonds required a single elimination while the other three all went straight to the finals.
The Meadowlands has shaped the 2020 schedule to provide a two-year-old stake over the mile track every week beginning July 3. With this in mind, both the Tompkins-Geers and Reynolds two-year-old Grand Circuit stakes have been moved to The Meadowlands from Tioga for 2020. The Kindergartens will fill in as needed and eventually wrap things up with the September 18 finals.
The freshman New Jersey Sires Stakes (NJSS) legs will be raced on July 21 and August 14 with the finals on August 21. This placement will afford those NJSS participants that have dual eligibility in the Kentucky Sires Stakes (KYSS) that don't make the NJSS final the opportunity to race in two of the three KYSS legs. Even those that do qualify for the NJSS final can still race in the last KYSS leg on September 7.
It is an exciting prospect for those owners and trainers who invested in the future at the 2019 yearling sales. Schedules and staking information will be available on The Meadowlands website shortly.
(Meadowlands)