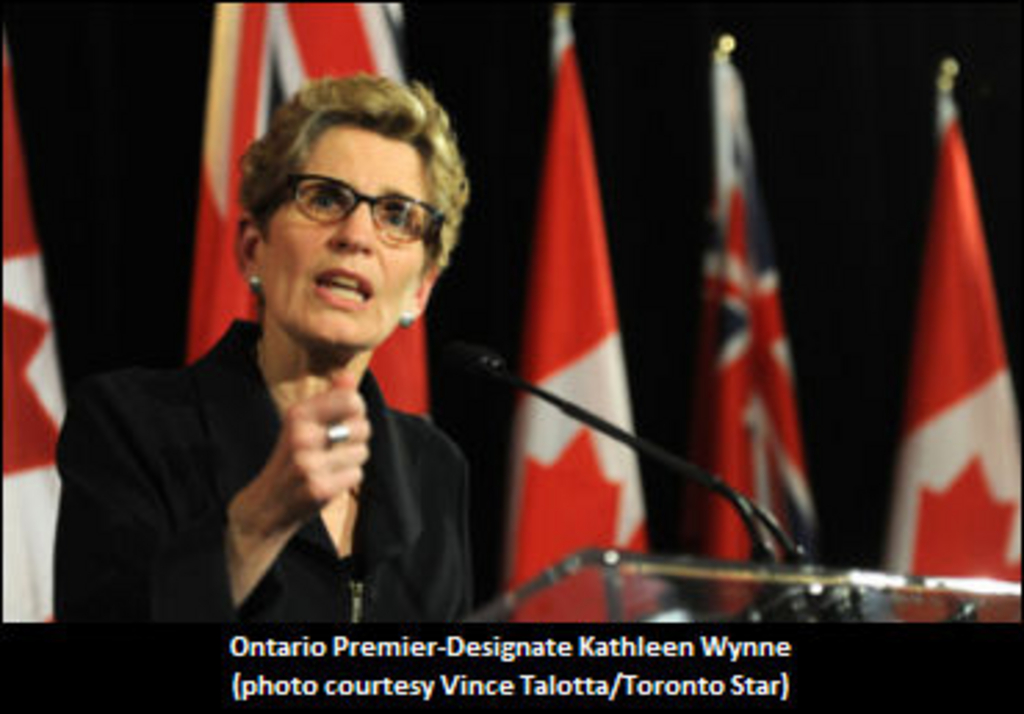 Published:
January 31, 2013 11:13 am EST
On Thursday, January 31 on CBC Radio, Kathleen Wynne, Ontario's Premier-designate, was taking calls from the public and answering questions.
Although the topic of the provincial horse-racing industry was not broached on the air, she did briefly answer a question pertaining to the Ontario Lottery and Gaming Corp.'s controversial gaming modernization plan.
Prior to her winning the recent Ontario Leadership race, Wynne went on the record as saying that, "Once I get there (become leader of the Ontario Liberal Party), we need to pick up this conversation (regarding the OLG modernization plan)," adding, "I want communities to be able to make this decision (location of casino expansion) in the way that they want to make it."
According to the report, Wynne said she would "absolutely" back Hamilton if the decision was made to locate a casino at Flamboro Downs.
"Hamilton made that decision," said Wynne. "That's what I'm saying. The OLG would have to live with that."
While on the campaign trail last week, Wynne said she would review the OLG's controversial gaming modernization plan and would consider pressing the pause button on the process.
When discussing the modernization issue during the one-hour call in show with host Kathleen Petty, Wynne reitterated that the OLG will first have to make its business case to municipalities for casino expansion and then allow the municipalities to make their decision.
"I think that depending on where a casino is placed there are different arguments that can be made for the efficacy of those businesses," Wynne said. "But my responsibility as Premier will be to make sure that the OLG is making its business case and then allowing municipalities to make their decision, because those business cases differ depending on where we are talking about placing a casino. I want municipalities to have autonomy over that placement."