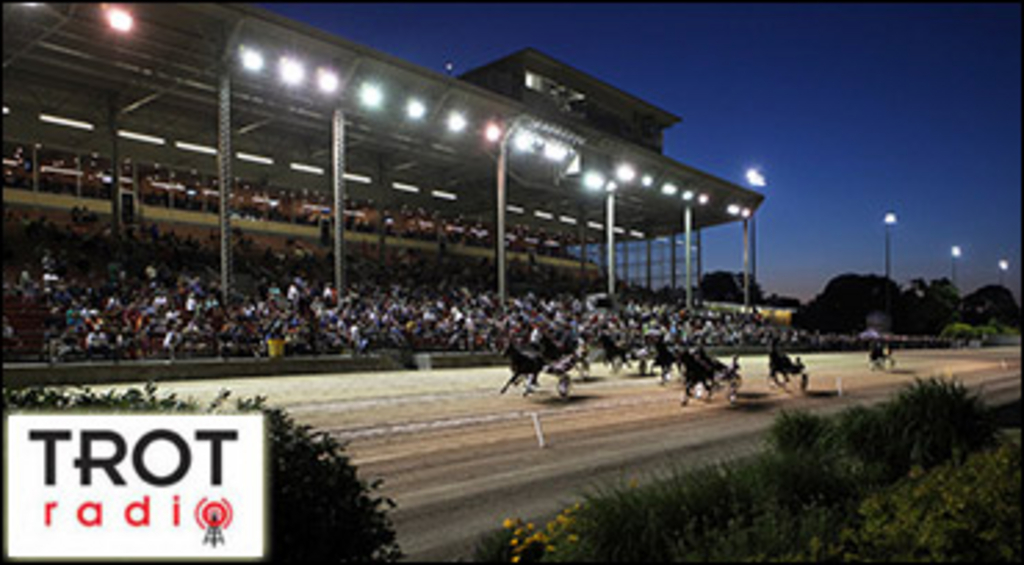 Published:
September 17, 2013 08:39 am EDT

When The Raceway at the Western Fair District kicks off its Fall-Winter meet this Saturday, it will sound different and possibly look slightly different as well.
That's because technically it will still be Summer on Saturday for the 12-race card, and the race caller will be making his debut in the Western Fair announcer's booth. In an interview taped last week, both new announcer Shannon "Sugar" Doyle and his predecessor, new Raceway General Manager Greg Blanchard were ready to kick off the 2013-2014 season.
Doyle will make his Forest City debut on Saturday night after seven-plus years calling races in Alberta.
"Family's a huge deal with me, it gets me a little closer to my hometown -- Summerside, P.E.I.," Doyle told Trot Radio's Norm Borg on the reason for the move East. "But being in London, there's good people here. Greg Blanchard, I've known for quite a few years...I've met Hugh Mitchell, and after talking with him I thought 'this is a great spot and a great team to be a part of'."
Blanchard had the highest praise for Doyle, knowing that he left his mark in Alberta and had built quite a following.
"We just knew that he'd be a guy who would really fit in well, his reputation in the industry is fantastic. I like his style of calling as well....he's got a unique style but he's a professional first and foremost."
Blanchard's had a busy few weeks as the racing season was moved closer to the end of the Fair.
"It's been hectic but I'm looking forward to the start of another new season with some new changes here including, obviously, Shannon in the announcer's booth."
The Raceway at the Western Fair District's first race post time for Saturday night's half-dozen races is 7:05 p.m.
To listen to the full interview with Borg, Blanchard and Doyle, click the play button below.
---
Trot Radio - Episode 306 - Greg Blanchard and Shannon 'Sugar' Doyle
Audio Format: MP3 audio
Host: Norm Borg
---

The opinions expressed are those of the participants and do not necessarily represent those of Standardbred Canada.