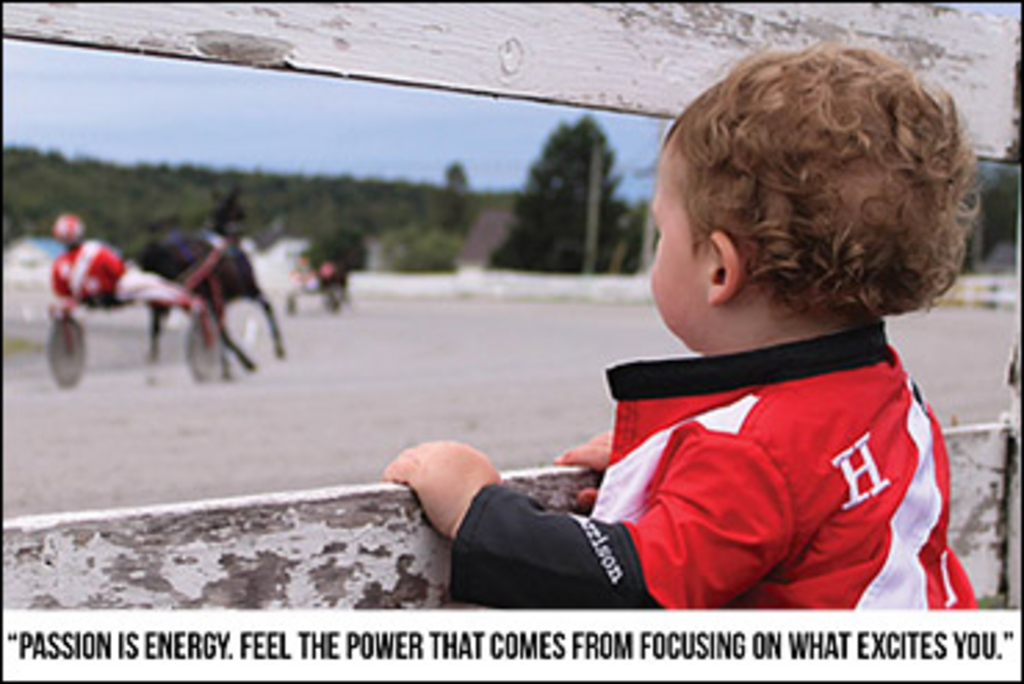 Published:
September 1, 2020 09:55 am EDT
A photograph taken by east-coast calendar contributor Tammy Webb of Fredericton, N.B., was once again featured in Standardbred Canada's Heart of Harness Racing calendar. The September photo features her adorable shot of Harrison Dowling watching his dad, David Dowling, train at Exhibition Park Raceway while sporting his own set of matching driving colours.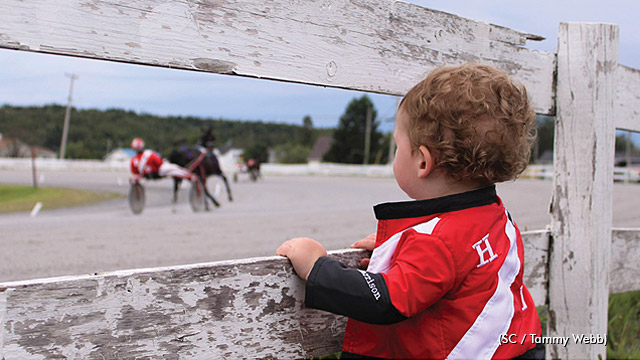 Harrison's family has a long history in harness racing. In addition to his dad, who trains and drives, his grandfather, Earl Watts, is a successful trainer and breeder on Prince Edward Island.
Tammy admits the photo was like a mini on the spot photoshoot for Harrison. "The day I captured this photo in Saint John I knew little Harrison had the outfit like his dad's so I asked his mom if they had it with them."
The image that Webb captured shows how the harness racing industry is filled with families who have been involved for generations and continue to pass on their love and passion for horses.
Webb works for UPS, but in her spare time she enjoys riding her retired Standardbred and taking photos of horses. This summer she has been traveling the Maritimes to catch the races.
"I have enjoyed traveling around the Maritimes with the horse my boyfriend is part owner on. Little Manny is a three-year-old and has been having a lot of good luck this year in the stakes races. He might be little but he is all heart and loves to race."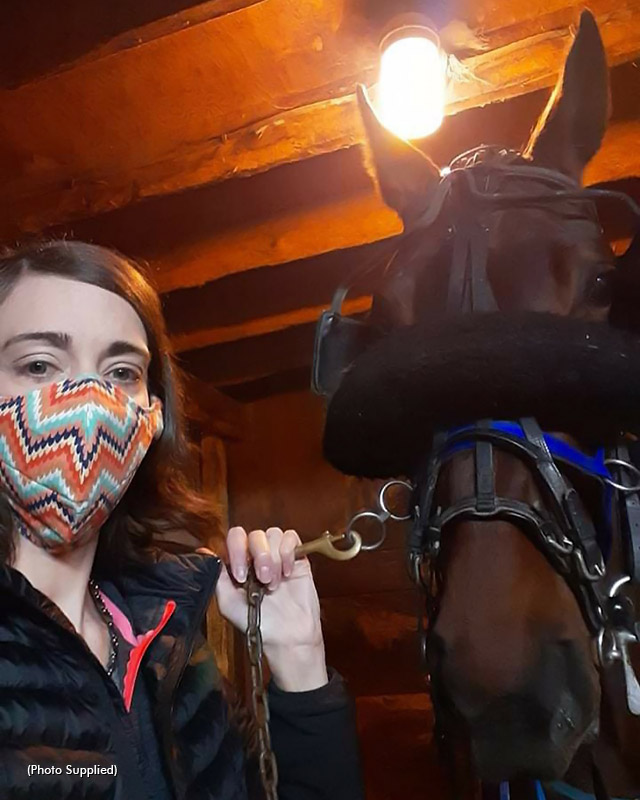 Tammy & Little Manny on race day at Exhibition Park in Saint John.
Tammy is a regular contributor to the Heart of Harness Racing calendar. Her unique photos, representing the east coast on numerous occasions, have been featured in the calendar in 2015, 2017, 2019 and now 2020.