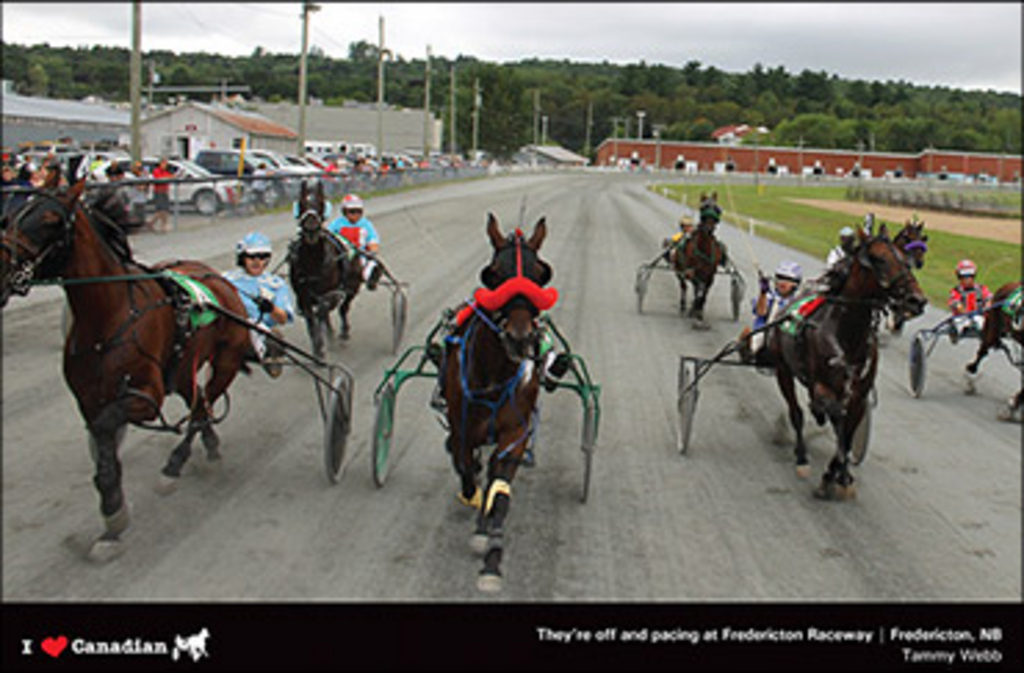 Published:
April 1, 2015 09:06 am EDT

Tammy Webb is the I Love Canadian Harness Racing Fan Club's Heart of Harness Racing Calendar photographer for April.
Webb's shot of a field of horses was taken from the back of the starting gate car just as the race was starting at Fredericton Raceway.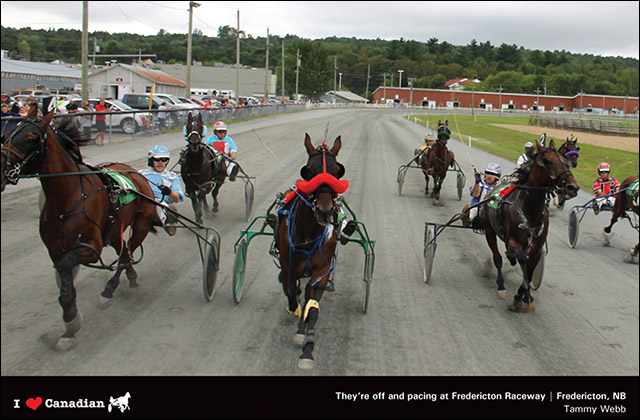 Growing up, Tammy always had a love for horses and horseback riding. It wasn't until a couple of years ago that her close friend, Brent Briggs, introduced her to the world of harness racing.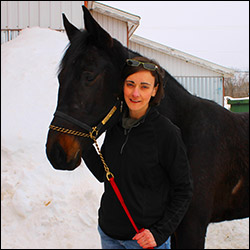 "I've been hooked ever since!" she says. "He and his family have a long history with the industry and I had the pleasure of working with them and some wonderful horses. I started out with my Groom's license and over the last year have become more involved by jogging and helping with the training of a couple of two-year-olds."
Some of her favourite horses that she's had the pleasure of working with include: Spudland Sierra, Indigo Artist, Western Tales, Nucoz Typhoon, Contact Jones, and two-year-old JFJS Smilin Cowgirl (pictured with Tammy at right).
You'll find Tammy at Fredericton Raceway on race days helping out as well as taking pictures. "Photography has always been a passion of mine and being able to photograph such amazing animals in this sport is great. Getting that perfect shot is such a high for me," she explained.
Webb's photos are posted on Fredericton Raceway's Facebook pages.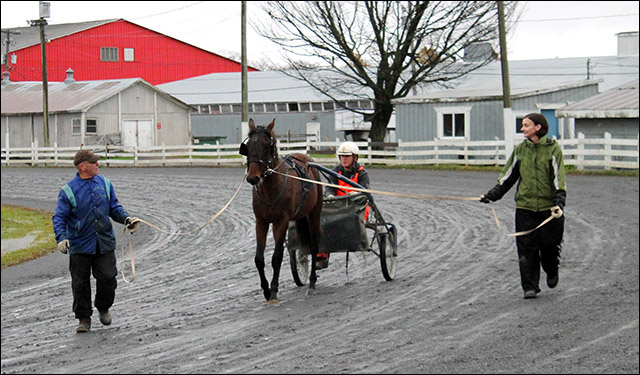 Two-year-old colt The Pita gets some early lessons at Fredericton. Rob Sibbick is in the sulky with Charlie Miles (L) and Tammy Webb (R) holding the lines.