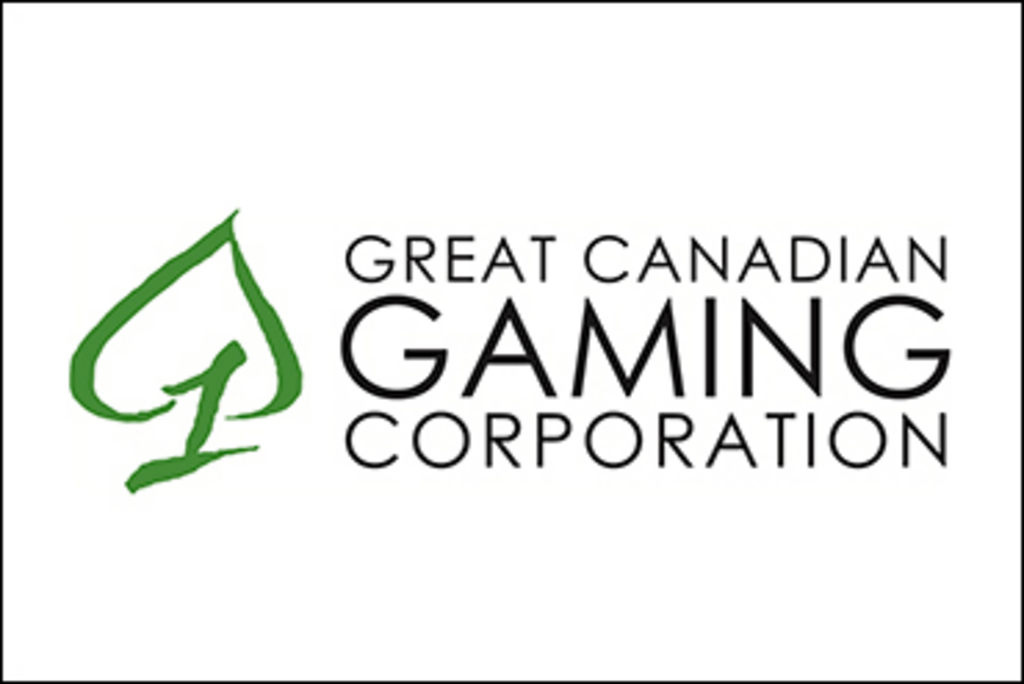 Published:
April 6, 2021 11:26 am EDT
On Monday (April 5) Great Canadian Gaming Corporation (TSX: GC) ("Great Canadian" or the "Company") is pleased to announce that Raptor Acquisition Corp. (the "Purchaser"), an affiliate of funds managed by affiliates of Apollo Global Management, Inc. (NYSE: APO), has received approval under the Investment Canada Act for the acquisition of Great Canadian, pursuant to a previously announced plan of arrangement (the "Arrangement") involving Great Canadian, the Purchaser and Company securityholders ("Securityholders").
As previously announced, the Arrangement has previously received approval of the Supreme Court of British Columbia and Securityholders, as well as clearance under the Competition Act (Canada).
The Arrangement remains subject to certain other closing conditions. It is expected to be completed in the second quarter of 2021.
Non-Canadians who acquire control of an existing Canadian business or who wish to establish a new unrelated Canadian business are subject to the Investment Canada Act, and they must submit either a Notification or an Application for Review.
The purposes of the Investment Canada Act are "to provide for the review of significant investments in Canada by non-Canadians in a manner that encourages investment, economic growth and employment opportunities in Canada and to provide for the review of investments in Canada by non-Canadians that could be injurious to national security."
Operational Updates
Additionally, and further to the April 1, 2021 announcement from the Ontario provincial government mandating the suspension of operations for certain businesses in the province, including casinos, the Company suspended operations at Elements Casino Grand River and Shorelines Casino Belleville as of Friday, April 2, 2021 at 11:59 p.m. EST.
With the suspension of operations at Elements Casino Grand River and Shorelines Casino Belleville, the Company will have three of its 26 properties open which are operating under restricted conditions.
Below is an overview of the current status of the Company's properties: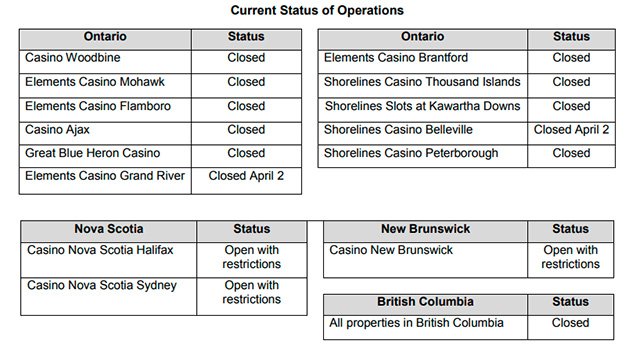 In addition to Standardbred racetracks Flamboro Downs and Georgian Downs in Ontario and Fraser Downs in British Columbia, the Great Canadian portfolio includes Thoroughbred racetrack Hastings Racecourse in British Columbia and casino operations on the grounds of six Canadian racetracks.
(with files from GCGC)