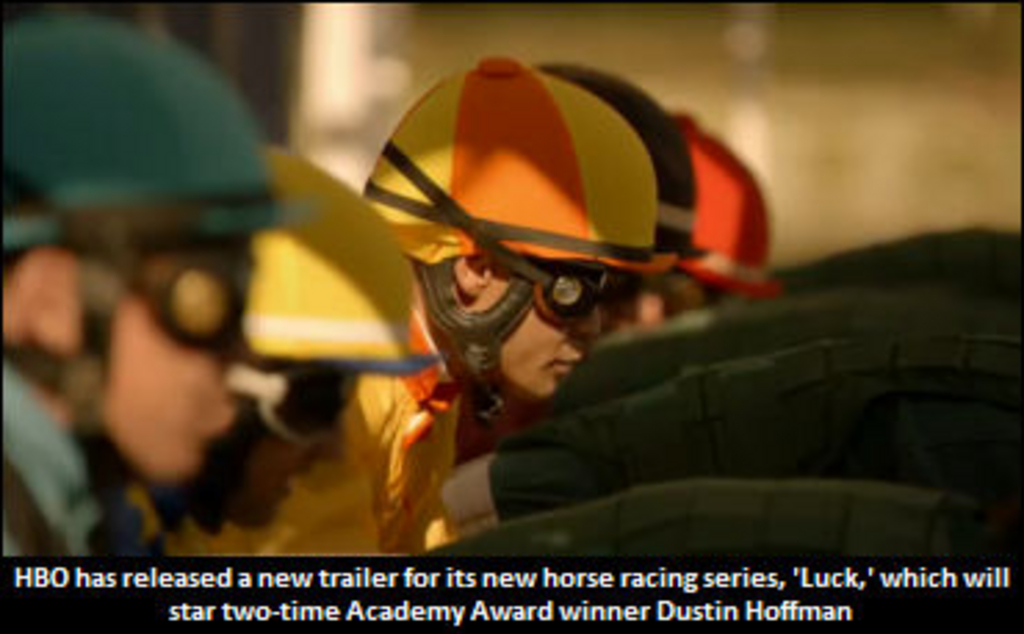 Published:
November 21, 2011 11:36 am EST

In addition to releasing a new trailer, HBO has announced the official date for when its new horse-racing series, 'Luck,' will be premiering
.
HBO has announced that the show will air its season premiere on Sunday, January 29, 2012. An hour-long preview of the series is set to air Sunday, December 11 at 10:00 p.m. (ET/MT).
Luck is a collaboration between acclaimed director Michael Mann and award-winning writer David Milch.
The show is to be headlined by two-time Academy Award winner Dustin Hoffman and will feature a solid cast in the series, which includes Nick Nolte, John Ortiz, Dennis Farina, former jockey Gary Stevens, and others.
For more information on Luck, click here.