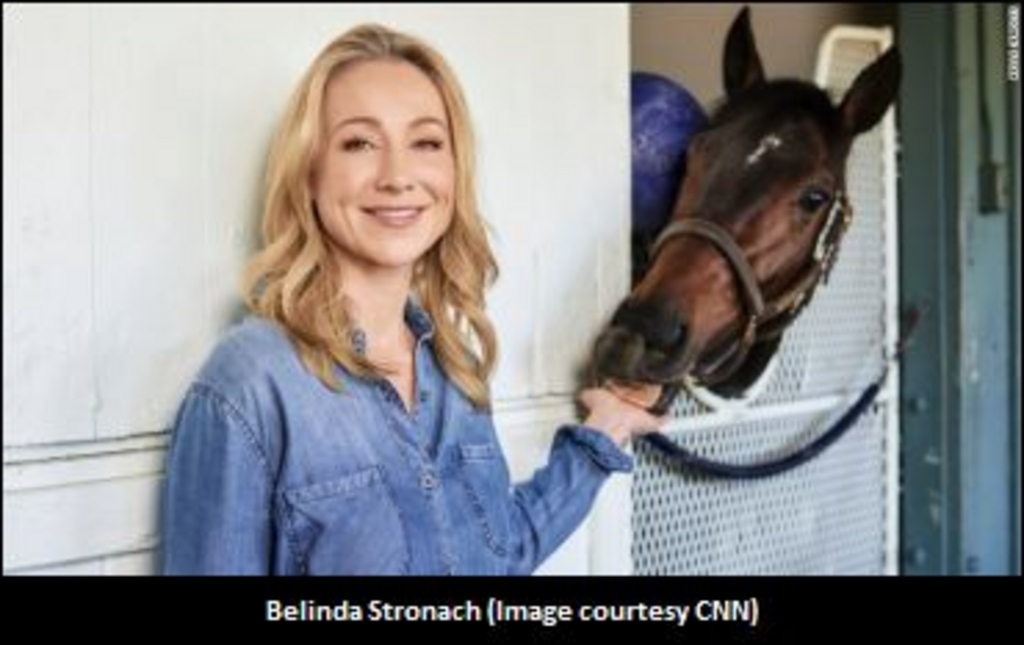 Published:
November 13, 2018 11:04 am EST
The Stronach Family made headlines in the mainstream media four weeks ago when it was announced that Stronach Group founder and current honourary chairman Frank Stronach filed a massive lawsuit against his daughter, Belinda Stronach, who is the company's chairman and president.
The lawsuit – which was also filed against Stronach Group executive Alon Ossip – calls for hundreds of millions of dollars in compensation and for Belinda to be removed from the company as both a corporate officer and trustee. For more information, click here.
It has also been recently announced that Belinda's younger brother, Andrew, has also now filed a similar lawsuit against Belinda and Ossip.
Belinda and Stronach Group COO Tim Rivito recently participated in a wide-ranging sitdown interview with the Paulick Report to discuss the state of the company and the future of horse racing.
The interview delves into the many goings-on in the North American racing giant and offered a chance for Belinda to give her opinion on the future of the industry.
After commenting that Thoroughbred racing is "the last great sporting legacy platform that has not yet modernized," Belinda stated that, "We believe in the future of horse racing: It's an exciting sport, a compelling experience for all, and we are continuing to invest in it. We are excited about the future. It's not just a dream. We can see where it's going. It's paying respect to the traditions of our sport, but looking at areas where we can modernize or evolve or make it contemporary. We have to reach a new audience to make sure this sport continues to evolve and ultimately thrive."
Just as other racing companies have, Belinda acknowledged that, "The market we are competing in is not just horse racing. We have to look beyond that. There are all kinds of entertainment or sports opportunities and those sports continue to innovate as well, as we must do. We have to say, 'Hey, come and join us for a day of racing. It's a great time. Learn how to wager, we'll make it easy for you.'"
Belinda went on to stress that a sustained push and a real financial investment is needed for racing to evolve and reap the fruits of its labour.
"I'm not happy with the status quo," Belinda was quoted as saying. "We want to knock this out of the park. We will do it right, make investments to achieve that. It's great to have a vision, but you can't do it without great people. It's about building a great team, making sure we're aligned toward the objective. And it goes beyond profits. Profits will be a byproduct if we do all of these things well."
To read the complete story on the Paulick Report, click here.
(With files from the Paulick Report)