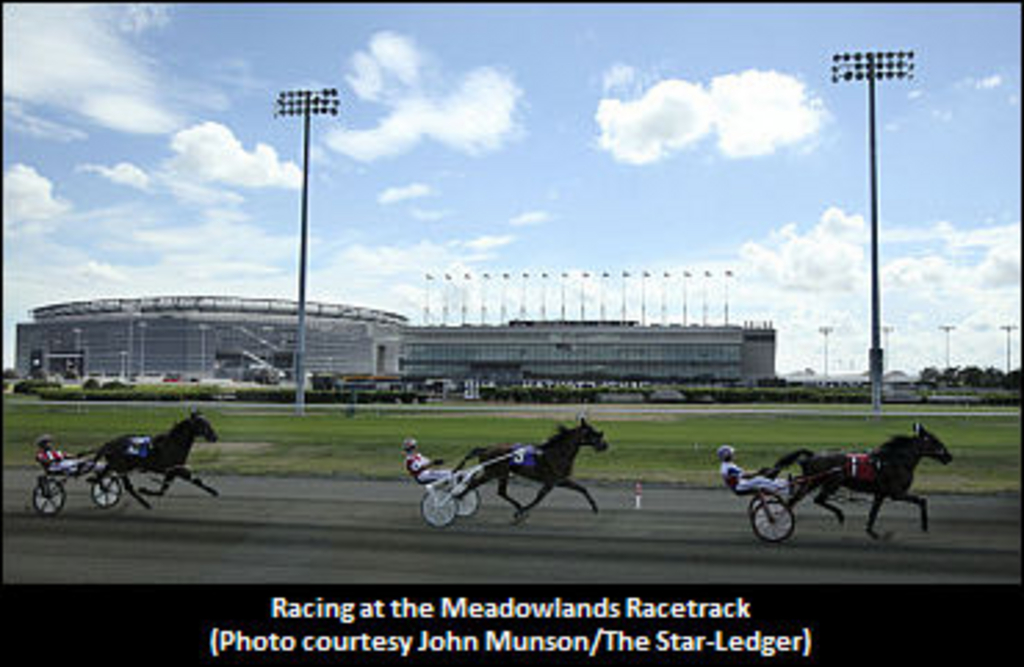 Published:
November 10, 2011 01:40 pm EST
Even though the residents of New Jersey threw their support behind the expanded gambling this week, which would ultimately result in subsidized purses for horse racing in the Garden State, that has not muffled the cry for the implementation of slot machines at the Meadowlands Racetrack
.
An article by New Jersey 101.5 News has quoted Assemblyman Ralph Caputo as saying that the move towards sports betting is a good start, but the Meadowlands Racetrack, the much beleaguered Mecca of Harness Racing, needs the slots gaming as well.
Caputo called for the one-mile raceway to receive, "The total package," which he said translates to "putting slots at racetracks like the Meadowlands, especially in light of this increased (gaming) competition from other states." In regard to the addition of expanded gaming options at the state's racetracks, Caputo said, "We can't go halfway here."
Senator Ray Lesniak has gone on the record as saying that he will introduce legislation today (Thursday, November 10) calling for the New Jersey Casino Control Commission to grant sports wagering licenses to Atlantic City casinos and racetrack operators. The issuing of licenses would be inconsequential if the federal ban on sports wagering outside of the states of Nevada, Delaware, Montana and Oregon is not lifted. The next move in the New Jersey process at this point is for the state's attorney general to head to federal court and ask for the federal ban to be deemed unconstitutional.
When asked how soon residents of the state of New Jersey could be able to legally wager on sports if all goes smoothly, Lesniak said, "I'm hoping it will begin with the 2012 NFL season, and Atlantic City and our racetracks will be jam-packed with people wanting to bet on those games. And enjoy all the amenities of Atlantic City, including the restaurants."
Related Stories