Published:
October 1, 2018 08:30 pm EDT

The calendar photographer for the month of October is Evelyn Sabraw of Acme, Alta., who has been a regular contributor to the Heart of Harness Racing calendar for the past three years.
Sabraw captured this serene image of Outlaw Star Bright, a three-year-old filly that she co-owns with Connie Kolthammer, at Whispering Willow Acres the day that she was brought home. "The horses are usually quite active and alert when they arrive and I tend to have the camera ready while I watch and get to know them."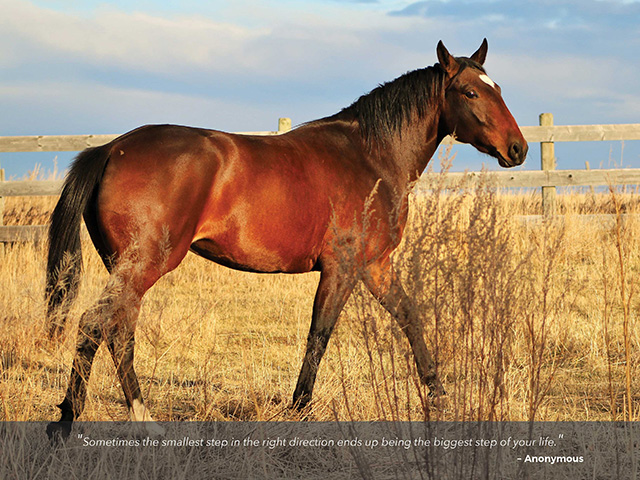 Sabraw spends a few days of her week working as a Warranty Analyst and is also an Auction Clerk at a large local auction house. The rest of her days are devoted to being with her horses.
"We [she and her husband Marc] are currently establishing our own little broodmare band and also have two yearlings we're hoping to race one day," explained Evelyn. "I'm extremely excited about our future involving this amazing breed! I fell in love with them in 2007 and I haven't looked back since!"
Evelyn first picked up the camera and started photographing horses as a hobby, however, because of her keen eye, her photos have been featured by many horse racing organizations including Standardbred Canada, Century Downs Racetrack & Casino and the Alberta Standardbred Horse Association.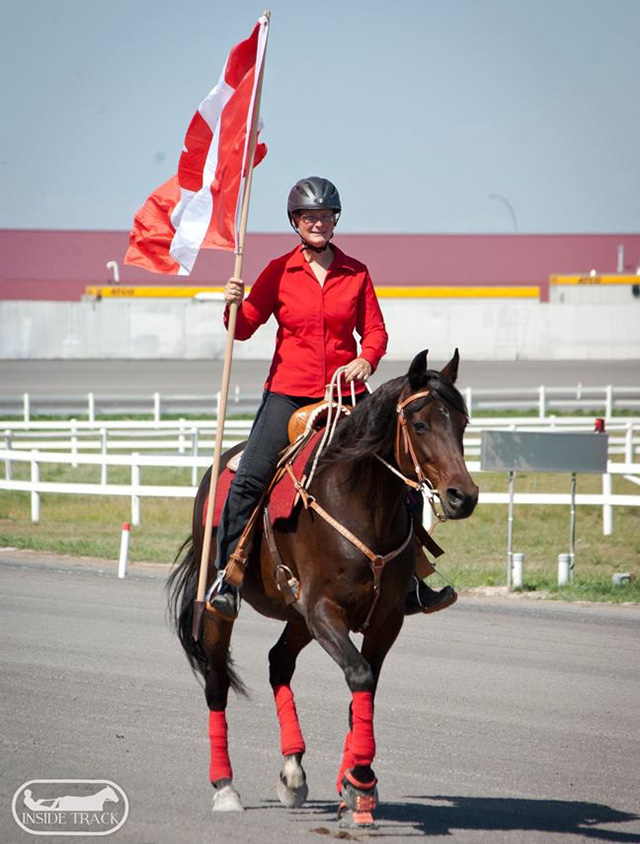 Evelyn and her 18-year-old Standardbred mare Mannart Talia (Izzy) post parading at Century Downs.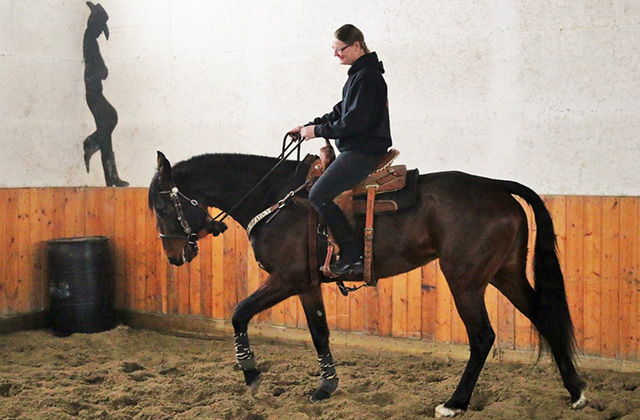 Evelyn and her five-year-old Standardbred riding horse, Ruby Tuesday (Izzy's daughter).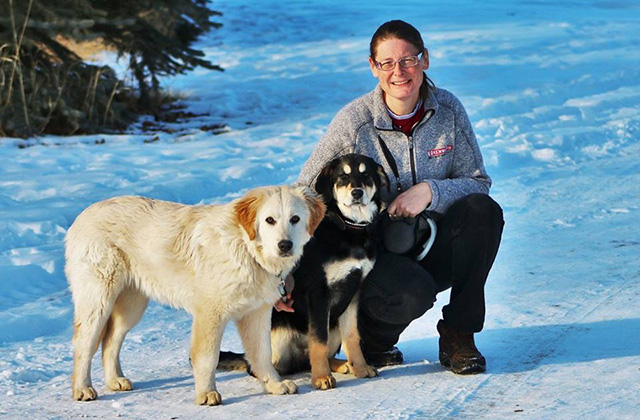 Evelyn and her dogs Boss & Sidney.
You can view and read Evelyn's past calendar features by clicking the following links: March 2016, February 2017, November 2017.