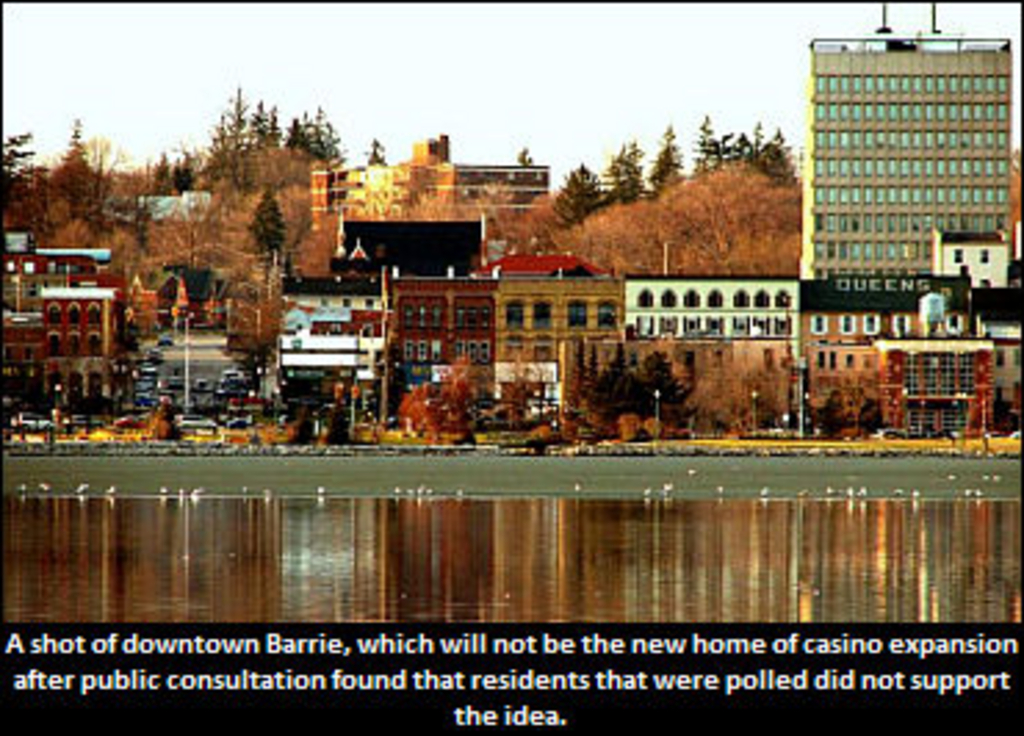 Published:
January 15, 2013 02:59 pm EST
It has been reported that Barrie City Council has agreed not to proceed with any ideas of a downtown casino after public consultations on the issue found residents opposed to the idea.
A report on simcoe.com explains that roughly 2,000 residents that were polled on the idea of casino/entertainment expansion that would have also featured a convention centre were against the idea.
Although the move has been championed by those against gaming expansion in Barrie's core, Innisfil Mayor Barb Baguley, whose Town of Innisfil is home to Georgian Downs, which houses Ontario Lottery and Gaming Corp. slot machines, is still nervous.
The article states that Baguley is still fretting over the gaming issue due to the fact that the OLG has yet to release any information in regard to what private sector company will be operating gaming in the OLG gaming zone that Innisfil finds itself in (Innisfil shares the zone with Barrie and Oro-Medonte).
"We were supposed to have heard something last March," Baguley was quoted as saying, adding that the OLG "is nearly a year behind on this."
(With files from simcoe.com)
Related Stories