Published:
June 14, 2016 10:53 pm EDT
The I Love Canadian Harness Racing Fan Club is gearing up for an exciting week of handicapping contests the week of June 20. To commemorate each of the upcoming Regional Driving Championships (RDC) the Fan Club will a separate contest for each.
Your challenge is to select the top two drivers from each region that will advance to the 2016 National Driving Championship (NDC) taking place at The Raceway at Western Fair District on Friday, October 14.
The Regional Driving Championships will feature either eight or nine drivers, who will compete in a minimum of eight races. Drivers receive points based on their finishing position and the top two from each RDC will advance to the 2016 NDC. The winner of the NDC will represent Canada in harness racing's 2017 World Driving Championship.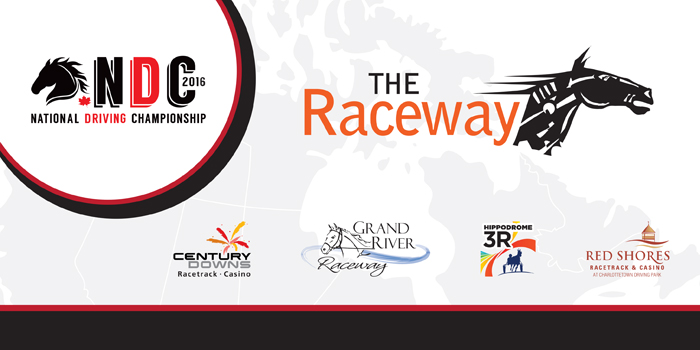 Here are the dates and locations for the four regional events:
Ontario Regional -- Grand River Raceway; Friday, June 24
Atlantic Regional -- Red Shores Racetrack and Casino at Charlottetown Driving Park; Saturday, June 25
Western Regional -- Century Downs; Sunday, June 26
Quebec / Eastern Ontario Regional -- Hippodrome 3R; Tuesday, July 12
There will be a separate contest for each Regional Driving Championship.
Contest participants will be tasked with selecting the winner and runner-up for each region and will receive 10 points for picking the winner and five (5) points for picking the runner-up correctly. The contest will be open for entry once the draws have been completed and are official.
The winner will be the player who scores the most points. Your points from each contest will be tallied together and if you play all four contests, you have a chance for a perfect score of 60 points if you select all four winners and runner ups correctly. Make sure you participate in all four contests to score more points!
The prize pack will include a $50 gift card to the racetrack of your choice and $50 in Fan Club swag.