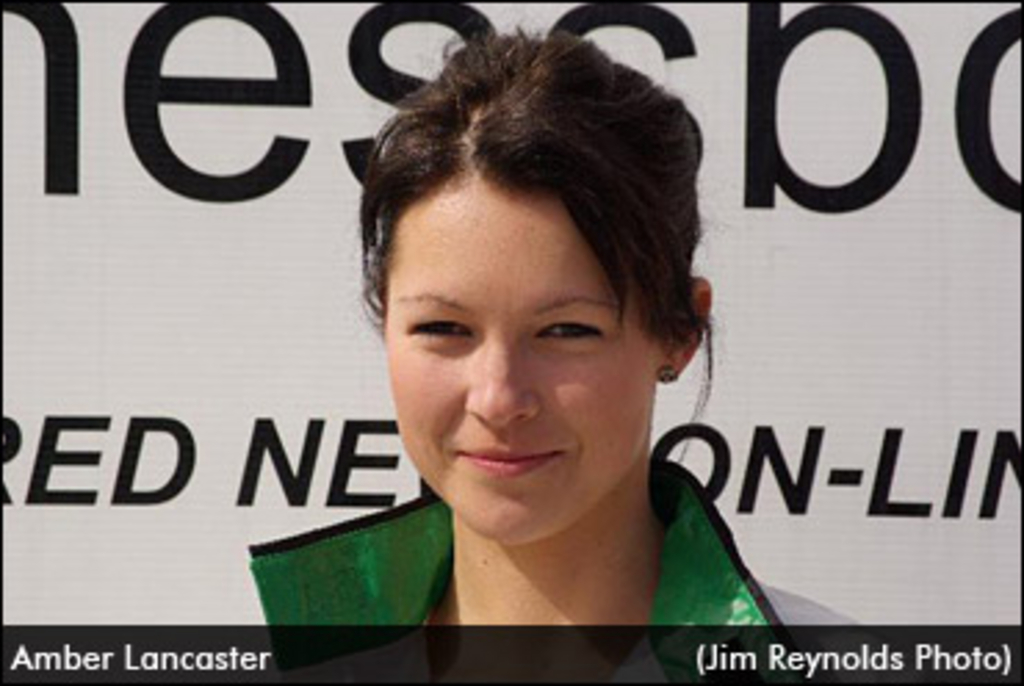 Published:
December 8, 2011 11:52 am EST
Make room on that Yellow Brick Road, Dorothy. Move over, Cinderella. Another young lady is primed to live out her childhood fantasy that becomes a reality this Friday night at Fraser Downs
.
Amber Lancaster, 22, makes her debut as a full-fledged, professional harness racing driver Friday night after years of preparation, which included mucking stalls as a teenage groom, acquiring trainer's status after a grueling two-year program, and finally gaining approval from a panel of judges following a successful series of qualifying races.
Lancaster, a part-time professional model and product of Kwantlen College in Langley, BC has three drives Friday night, and will get right at it with her official debut in Race 1 which smacks of 'Entertainment Tonight' television material.
Lancaster will be in the sulky behind a five-year-old mare named Black Sierra, who just happens to be trained by her stepfather, Tim Brown, a perennial top-rated trainer and driver at Fraser Downs.
Her second drive will come in Race 7 behind Red Star Stella, trained by 81-year-old track legend Ray Gemmill. The irony here is that Gemmill broke Amber in as a 16-year-old groom when she would take great delight in getting to the backstretch at the crack of dawn and have her adoring mentor's first cup of coffee brewed upon his arrival.
Lancaster's eventful evening will conclude with her drive behind Hi Ho Serenade for trainer Murray Balbar in the 11th and last race on the card.
To view the harness racing entries for Friday at Fraser, click the following link: Friday - Fraser Downs.
(Fraser Downs)