Published:
October 2, 2021 02:01 pm EDT
The Manitoba harness racing community has rallied around Marc Fillion and his family after the St. Malo, Man. horseman was injured in a freak accident at the end of the Sept. 25 card at Marquis Downs.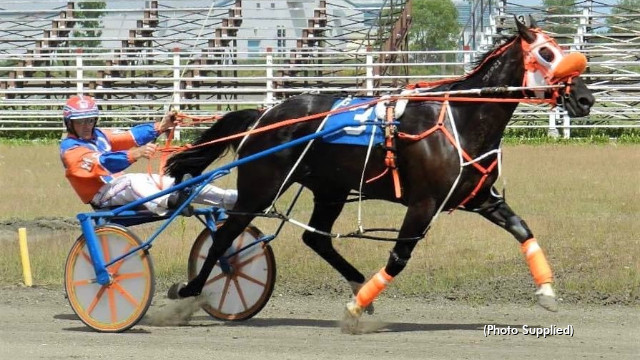 Fillion suffered serious injuries to his head and face when a horse he was bathing struck him following the second last race. Taken by ambulance to Royal University Hospital in Saskatoon, Sask., Fillion was admitted to the ICU and intubated. Manitoba Standardbred Racing Industry president Trevor Williams said the horseman was recently moved out of the ICU, but faces a long road to recovery.
"He was actually just recently moved from the ICU, which is good news," said Williams. "He was intubated for quite a while and wasn't able to breathe on his own, but as of a couple days ago they've taken that out and he's breathing. And even as of yesterday he has been talking a little bit and had some visitors, so lots of positive signs here over the last couple of days.
"I believe the plan — and they don't know for sure, it changes every day — but I believe the plan is to eventually have him sent back home to Manitoba, because he will need quite a few surgeries on his face," Williams continued. "Once the swelling goes down and he is able to travel, they'll likely send him back there for that, but his family is up here with him right now, so I guess it's just day-by-day right now."
Williams created a GoFundMe page for Fillion and his family, wife Ann, son Stephen and daughter Maxine, and is grateful for the donations and expressions of support friends, the couple's extended family and members of the harness racing community have shown to one of Manitoba's leading horsemen.
"It's incredible how quickly everyone comes together and helps. I know the family will definitely appreciate it, and he's got a long road ahead and likely won't be working for a little while, so anything helps," said Williams. "Marc and Ann would be the first people to help out any horsemen or women, so I am extremely happy to know our horse racing family have their back as well."
Please join Standardbred Canada in wishing Marc Fillion a full and speedy recovery.
(Clinton Race Office)