Published:
September 6, 2019 06:51 pm EDT
A release issued by the Central Ontario Standardbred Association on Friday (Sept. 6) indicates that Flamboro Downs will make arrangements to accommodate patrons not of legal age to enter a casino establishment at its racetrack by building a new structure.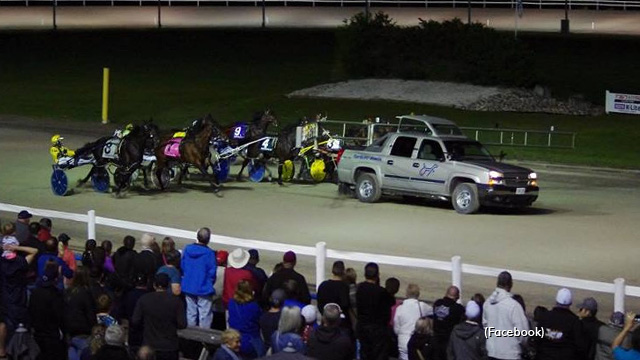 The press release from COSA follows:
---
Bill O'Donnell, (President, COSA), Jack Darling (Director, COSA) John Hayes, (Chair, Ontario Racing) and Chad Gates, (General Manager, Ontario Racing Operations, Great Canadian Gaming) met today at Flamboro Downs to discuss Great Canadian Gaming's (GCG) recent press release banning children under the age of 19 in the Flamboro grandstand.
COSA, OR and GCG have agreed to work together to accommodate anyone under the age of 19 from having to remain outside on the tarmac while attending the races. Anyone under the age of 19 will not be allowed in any casino areas in the grandstand except for having access to the washroom facilities located inside the main entrance. This is based on Ontario law.
COSA has received a commitment from GCG to build a structure at the edge of the tarmac, overlooking the racetrack at the south end of the grandstand. This structure will have a snack bar with tables and seating where anyone including those under the age of 19 are welcome.
This project will begin as soon as possible. OR will provide substantial capital improvement funds towards this project to ensure that it is a quality facility.
More information will follow when available.
Bill O'Donnell,
President
COSA