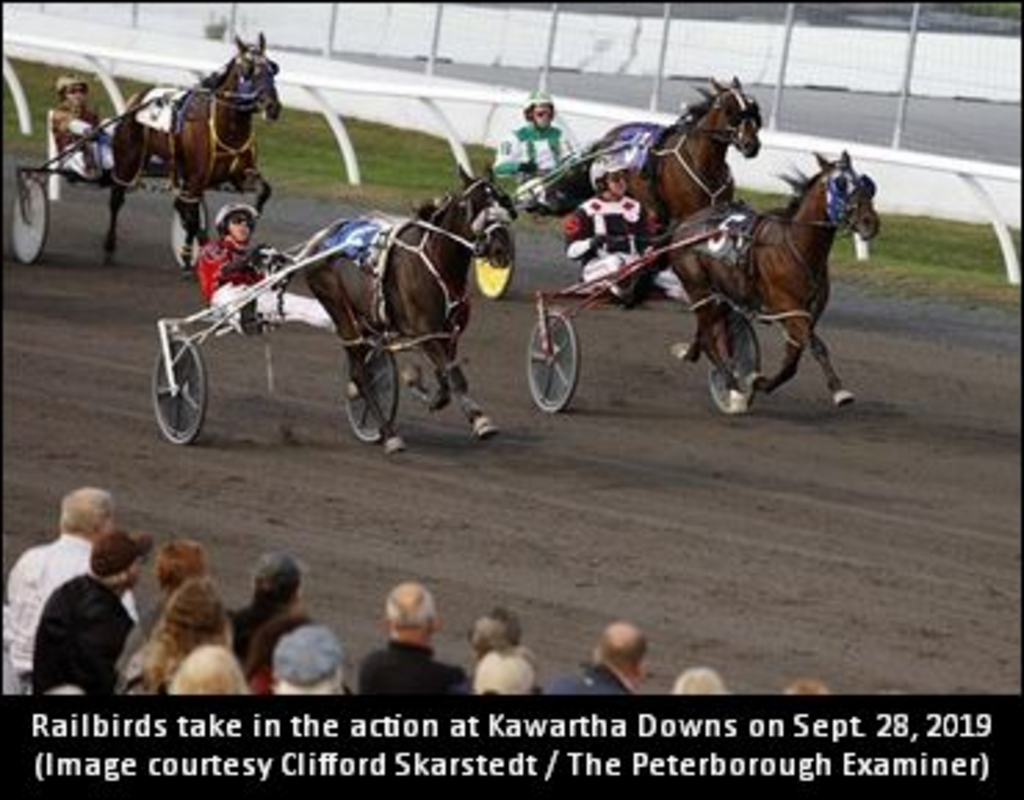 Published:
September 30, 2019 09:55 am EDT
While the recently-concluded 2019 summer meeting at Kawartha Downs was far from a certainty until late into the winter, a strong showing from horsepeople and fans alike has yielded much optimism surrounding the return of racing at the Fraserville, Ont. plant in 2020.
"The message from our patrons and our local horse community is quite clear," Kawartha Downs general manager Orazio Valente told the Peterborough Examiner.
Valente also indicated that horsepeople based east of Toronto seek growth in the schedule in 2020, in part to alleviate shipping expenses to race in the southwestern part of the province through the winter months.
"I see the potential for growth in the summer months, possibly going to two races (per week)," Valente continued. "The other strategy is to carry on the calendar further into the fall."
After most of Kawartha's betting turnover in 2019 came from fans on-track, improvements are planned for next season — including high-definition cameras, a new tote board, and up-to-date betting technology — in an attempt to create a better experience for players both on- and off-track.
Noting plans for other capital improvements in time for the 2020 meeting, along with on-site wagering and casino revenues, Valente believes that the track is on target to satisfy both Ontario Racing and Great Canadian Gaming — who operates the casino on site — that both entities are viable, according to the Examiner. Kawartha's current agreement with Ontario Racing concludes at the end of next season.
(with files from the Peterborough Examiner)