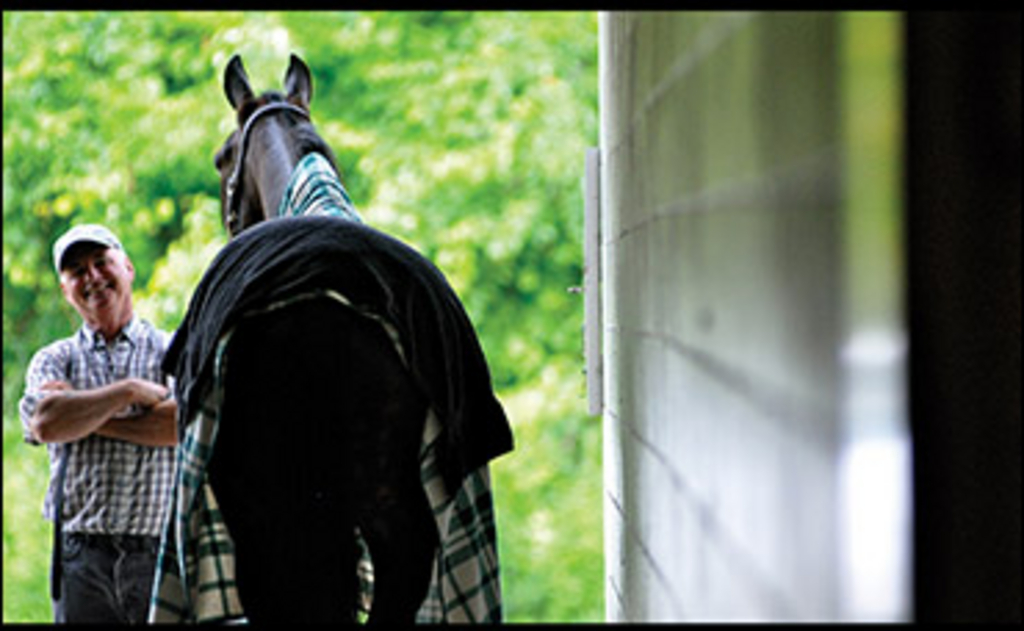 Published:
September 2, 2013 10:45 am EDT

Linnea Burgess, 19, of Campbellville, Ontario captured this image of the great San Pail and Jerry Hughes of Little Britain, Ontario, in the paddock at Mohawk last May after a qualifying race.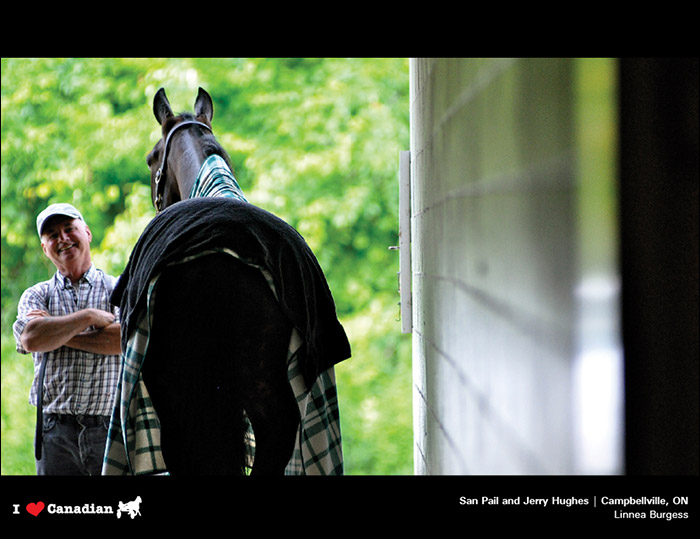 Linnea has been surrounded by harness racing her entire life. Her grandfather (Robert Burgess) a member of Canada's Horse Racing Hall of Fame, is a longtime and successful owner and breeder and has made many contributions to the industry through his affiliations with several Industry associations. Her parents, Blair (trainer-owner) and Karin (owner-breeder) operate a successful racing stable and have campaigned many champion horses over the years including Tell All, Real Desire, Amigo Hall, Glidemaster and Frugal Gourmet to name a few.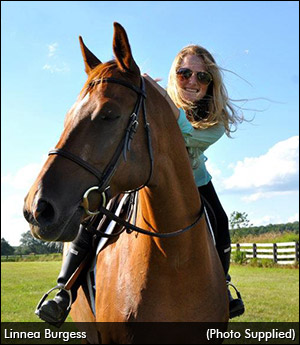 "My siblings and I grew up at the track, in the barn and on the road - which was usually pretty fun!" explained Linnea. "With so many great horses in the stable it was difficult to choose a favourite so it's a toss up between Real Desire and Armbro Deuce."
Now entering her second year at the University of Ottawa in the Communications and Sociology program, Linnea works as a groom for her parents during the summers and school breaks. In the summer of 2012, she joined Standardbred Canada's Industry Marketing Department as a summer intern and managed to capture this candid moment when she was on a shoot at Mohawk.
As for her talent in photography, Linnea has inherited the love of taking photos from her Mom. "I got involved in photography through my mom in high school, who graciously lent me her equipment to take to horse shows. Since then I have started my own photography business that I do on the side. My favourite subjects to photograph are horses and people and preferably, the two together!"
In Linnea's spare time she enjoys riding, travelling and spending time with family and friends.