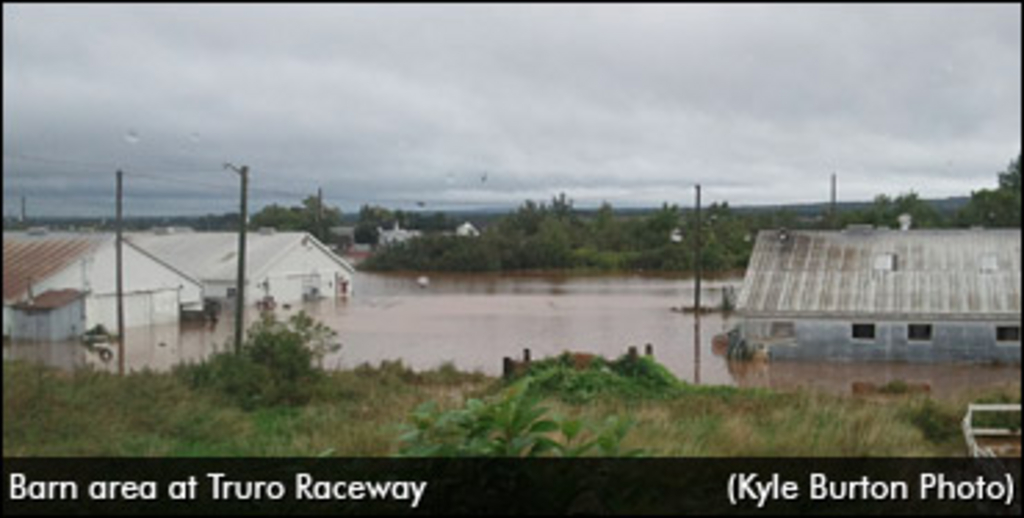 Published:
September 10, 2012 09:35 pm EDT
Heavy rains caused flash flooding in many parts of Nova Scotia on Monday, September 10, including Truro Raceway, which became an evacuation zone for many horsemen stabled at the half-miler.
Trot Insider has learned that all horses have safely been relocated to a safe area, and early reports indicate no persons or horses were injured.
One horseman reported the water came in like a river. His barn was dry one moment and then 10 minutes later it had 1-1/2 feet of water in it.
Track officials cancelled Monday evening simulcasting, as well.
Updates will be posted when more information becomes available.