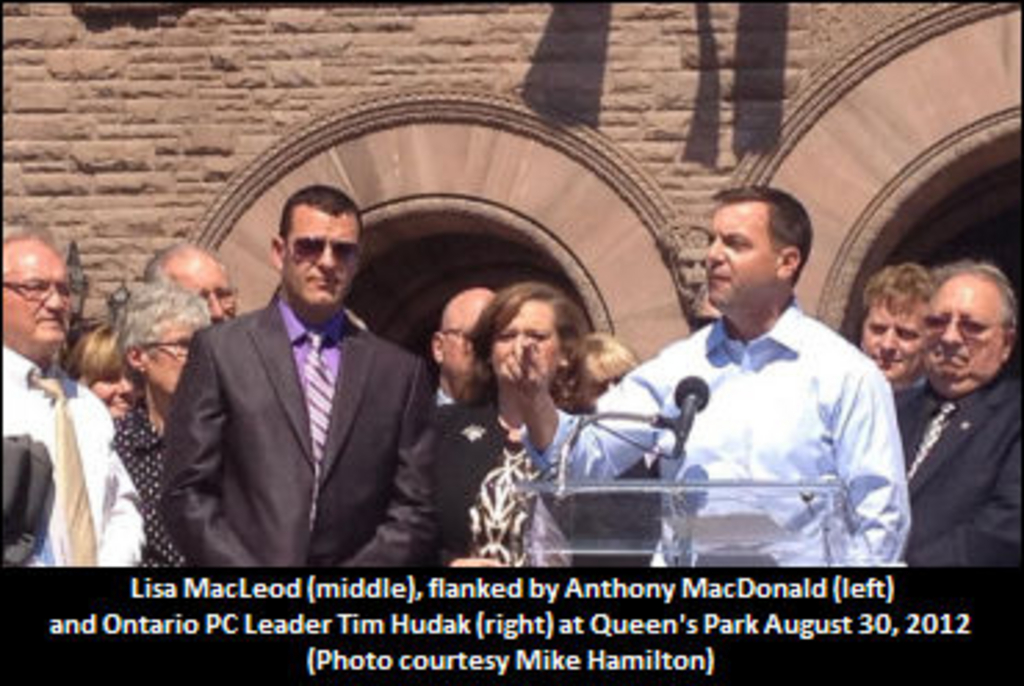 Published:
August 30, 2012 03:35 pm EDT
The Thursday, August 30 Queen's Park rally in support of Progressive Conservative MPP Lisa MacLeod's private members bill was the scene of something rare. The rally laid the groundwork for Ontario PC and NDP representatives in attendance to agree that they are on the same page against the Ontario Liberal Party's controversial decision to decimate the provincial horse-racing industry.
After converging on Queen's Park from all over Ontario, supporters of MacLeod's private members bill --- which calls on the Auditor General to review the Ontario Lottery and Gaming Corporation's new gaming plans --- hundreds of supports flooded the front yard, where they heard multiple speeches by members of the PC Party. Leader Tim Hudak, flanked by MPP Monte McNaughton, horseman Anthony MacDonald and many others, addressed the crowd, one which has been waiting to hear him speak live on the subject.
Acknowledging the horse-racing supporters that have taken their time away as their livelihoods crumble around them, Hudak said, "I know the folks in this sector. I know you don't make a lot of money... You made a sacrifice to be here and I appreciate that."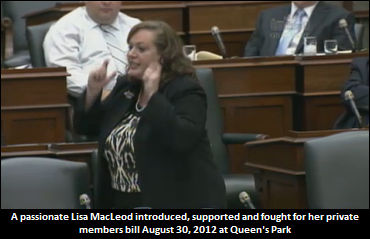 When it was time to move inside to the Legislature and introduce her private members bill (Ballot Item No. 50), MacLeod called on the Auditor General to review the OLG's gaming modernization plan, including its revenue and expenditure projections, it's impact on the horse-racing industry, and assess the risks in terms of mental health and addiction.
In her address, MacLeod, like Hudak, acknowledged the horse-racing supporters that had, at that point, made their way to the gallery for the proceedings. "There are people here today (horse-racing supporters) that never thought they would be here, and probably never wanted to be here," MacLeod said.
MacLeod also indicated that she wanted the Auditor General to assess what she characterized as historical and current oversight issues at the OLG.
"Our horse-racing industry cannot be outsourced or sent offshore," NDP MPP Taras Natyshak said. "This is an industry which has nothing but hard-working individuals with very special skills."
In regard to claims by the Liberal Government that its gaming modernization plan will be beneficial for the province and that getting rid of the SAR program is a good thing, Natyshak said, "The economic rationale, at least to me and this side, doesn't add up, we don't see it at all."
"We are talking about a program that generated billions to the treasury over the years," said PC MPP Ted Arnott, who went on to refer back to the 'economic impact study' which has been highly scrutinized since it was found that it came out days after the decision to scrap the SAR program was set.
"This government is going after the horse-racing industry because this government has run out of money," said NDP MPP Paul Miller. "They set their sites on a partner that they figured was an easy target."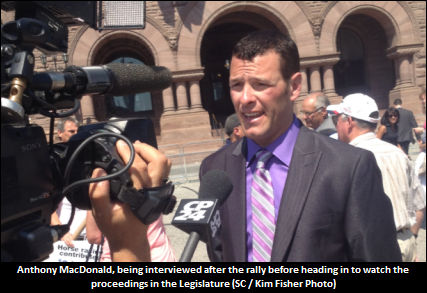 Miller went on to say, in terms of a value-for-money assessment, "Where else can this government sign an economic agreement in which they get 75-cents on the dollar and then do as much for this province as it does. You are going to hear about this in the next election, that's for sure."
"I say to this government: It's time to wake up," said PC MPP Jim McDonell. "You are killing off a guaranteed revenue producer that has been a terrific partner for more than 10 years. Just like most of this government's decisions, it just doesn't make any sense."
"I don't know how anyone in this legislative assembly wouldn't want to support this resolution," said PC MPP Steve Clark.
"Horse racing is a job producer in my riding," said NDP Nickel Belt MPP France Gelinas. "This is not an economic move by Ontario's current government, this is a political move."
"This has been a lively and important day for the Province of Ontario," MacLeod said in closing. "On behalf of thousands upon thousand of people in the horse-racing industry and the province of Ontario, I cannot stress enough that we must have all the facts and assess this attempted move with a transparent and informed process."