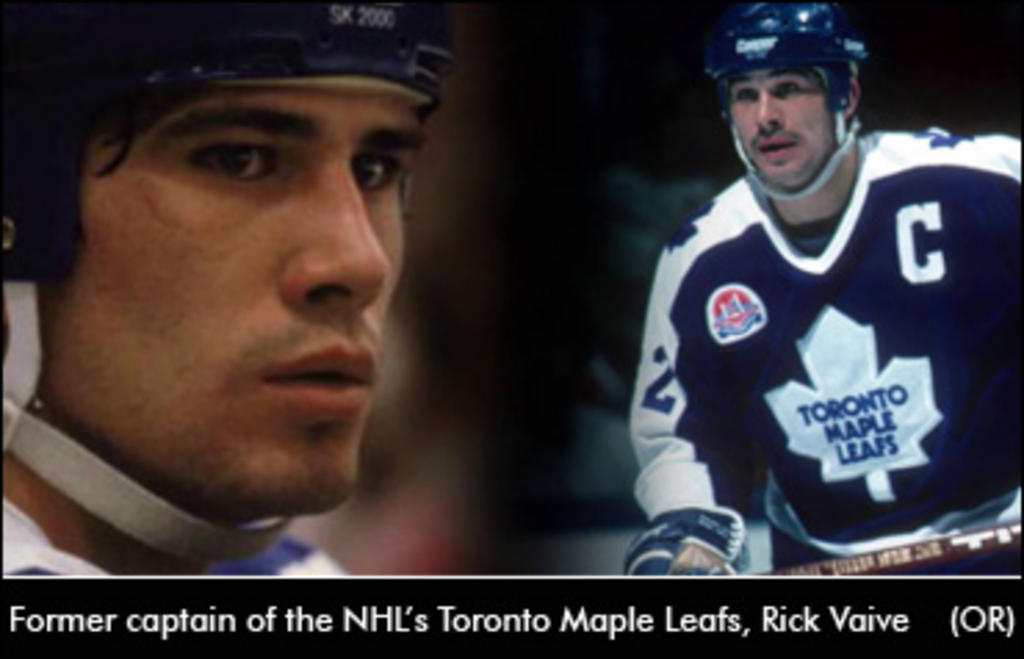 Published:
August 16, 2018 05:56 pm EDT
Horse ownership might be a new thing for former NHL standout Rick Vaive, but his deep affinity for horse racing is certainly not.
When longtime Standardbred horseman Anthony MacDonald contacted Vaive, the man who captained the Toronto Maple Leafs from 1982-1986, and offered up a unique proposal, his response was nearly as quick as the blistering slap shot he possessed.
"Just to be part of something that I grew up with, watched a lot, and was a big part of my life -– I was always interested in horse ownership," said Vaive.
The career 441-goal scorer's decision to join the TheStable.ca, prominent in Ontario racing and parts of the U.S., brought back plenty of fond memories from his days in Prince Edward Island.
"I pretty much grew up in Charlottetown and at the racetrack," recalled the Ottawa-born Vaive. "I would go there with my buddies throughout the summer. We'd go three or four nights a week. Of course, Gold Cup & Saucer week (the final is August 18) was always special. We'd spend a whole week at the racetrack during August.
"This opportunity came around from Anthony –- I know his father, Freddie, very well –- and in knowing his dad from being a writer in P.E.I., it was something that came along and I thought, 'This is going to be cool.'"
Created three years ago by MacDonald and his wife Amy, TheStable.ca provides an opportunity for people to invest in a standardbred racehorse. Each horse has an initial offering of 100 shares and under Thestable.ca's single share purchase program, buyers can get into racehorse ownership starting at 1 per cent, all the way up to 100 per cent.
It also affords buyers and investors the opportunity to make decisions about potential horse ownership, or enables owners to keep up to date on their yearling's progress by reviewing pedigrees and videos, reading weekly updates from the trainers, veterinarians and blacksmiths, as they provide their assessments of the horses in training.
Clients from all over the world share ownership in over 100 horses.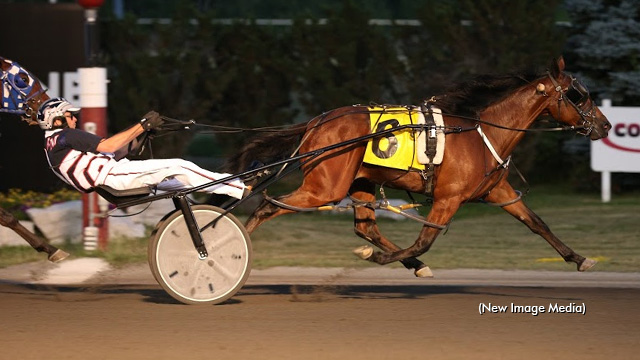 As Vaive recollected, he didn't need MacDonald to twist his arm or deliver a colourful sales pitch when it came to investing in Mo Bettor, a two-year-old pacing son of Bettors Delight, who also counts Hockey Hall of Fame inductee Doug Gilmour as part of his ownership group.
The notion of owning horses had been on Vaive's radar for years. The on- and off-ice demands of an NHL career, however, didn't allow for the possibility of such a pursuit.
That's all changed now.
The 59-year-old, although still busy with corporate speaking engagements and charity appearances, has finally realized his long-held dream.
"I've been to Woodbine a few times and I really enjoyed it," he said. "It's not that I didn't want go more, it was just that I didn't have the time. Now that Anthony reached out to me with the opportunity with Mo Bettor, I'm hoping I get to see him race before the summer is over.
"I'm busy, but not as busy in the summer. I wanted to do this and I think it's going to be fun to go to the racetrack, see the horse, get to know him a bit, and feel that excitement."
Just like he did during those years in P.E.I.
"It was amazing. One of my buddies knew the trainers and drivers, so we'd go to the racetrack, walk through the barns, and see if anyone had some insight on their horses. Then we'd go up to the stands, place a few bets and have some fun."
And yes, Vaive does have a great betting memory to share. Unfortunately for him, it was a good friend who cashed big at the windows, delivering him a big payday and a subsequent trip of a lifetime.
"He had quit school and was working," remembered Vaive. "He was a trainer for the senior hockey team in town and they were going on a trip to The Netherlands for a tournament. He wouldn't be able to go because he didn't have the money. One night at the racetrack – it was the last race of the night – he bet the triactor. He won and it came back about $4,000. So, he was able to go to The Netherlands. It doesn't always work out that way, but on that night it sure did for him."
The man who co-owns Mo Bettor is hoping things work out well for the gelding that has two wins from five starts early on in his career.
Admittedly, it won't be easy for the former NHLer to be cast into the role of fan/horse owner when he's trackside.
"I know it will be tougher for me to watch that than it was play hockey," offered Vaive, who appeared in 876 NHL games with Vancouver, Toronto, Chicago and Buffalo. "You have something in it and you have no control over the outcome. When you're a hockey player and you have to perform every night, you try to find a way to give your best effort. But there are some nights that you just don't have it. It's no different than watching your horse race. Anything can happen. You could have the best horse, but it gets boxed in at the head of the stretch, and probably would have won if it got out."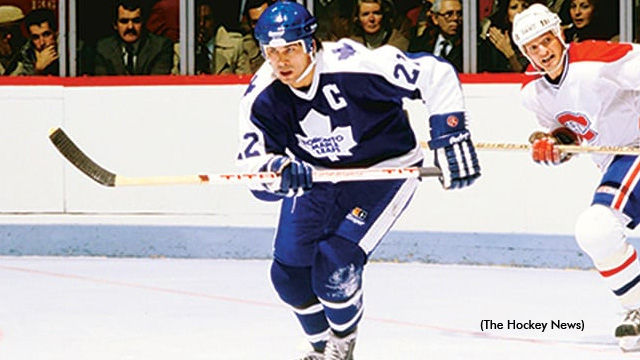 That said, Vaive, who became the first 50-goal scorer in Maple Leafs history, is ecstatic to be part of the racehorse owner ranks.
"It was just something that excited me inside when it was presented to me. I love to watch the horses and throw down a few dollars, so I thought, 'Why not?'"
All Vaive needs to accomplish now is to find a way to get a horse named after him.
How does Captain Maple Leaf or Three Time Fifty sound?
"Well, I'm going to work on something. My nickname is Squid, so I'll have to work on convincing Anthony to come up with a good name, something to do with me or the Maple Leafs. Hopefully, that will come around the next few years and we get to do that. That would be kind of cool."