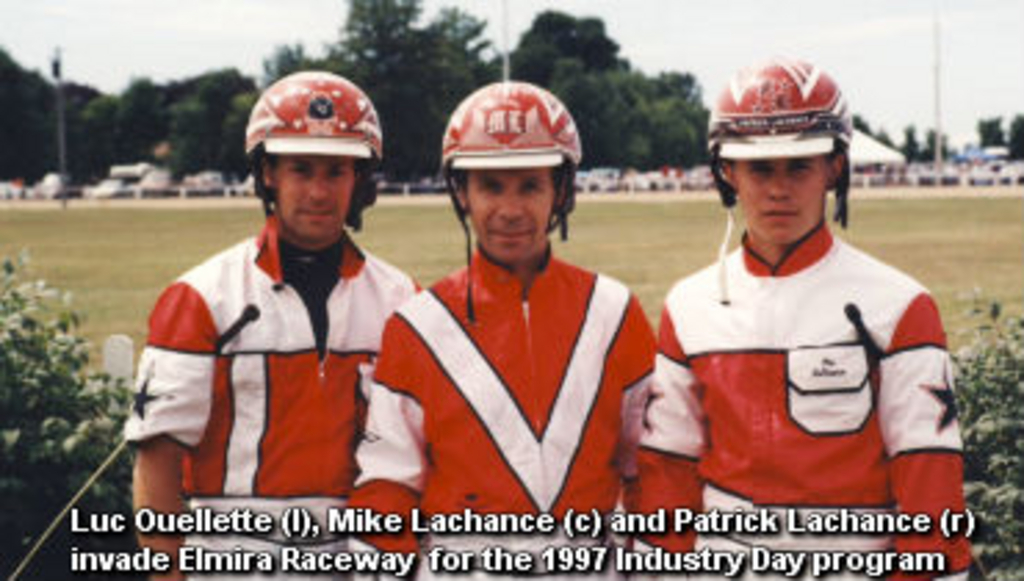 Published:
July 25, 2010 01:41 pm EDT
In the fifth installment of the top 10 Industry Day moments, Luc Ouellette reflects on a special trip that he and his uncle, Mike Lachance, and nephew, Pat Lachance, made in 1997 to the now defunct Elmira Raceway
for that year's Industry Day program.
"At the time I was racing at Yonkers and my uncle, Mike Lachance, was a driver at the Meadowlands and his son, Patrick, was just starting to drive and we were invited in for the day," said Ouellette of the top 6 moment. "You could see that the people were very excited that we were there that day. We met up with them in the grandstand and we got to sign some autographs. It's always nice when you see that the fans are enjoying themselves."
That year's Industry Day program also featured a guest appearance by the legendary pacer, Cam Fella, and his trainer/driver, Pat Crowe.
To view the video on Facebook, click here.
First-race post time for Industry Day on August 2 is 2:00 p.m.
Full event details are available here.
(With files from Grand River Raceway)
Related Stories
Industry Day Anniversary Video #7
Industry Day Anniversary Video #8
Industry Day Anniversary Video #9
Industry Day Anniversary Video #10