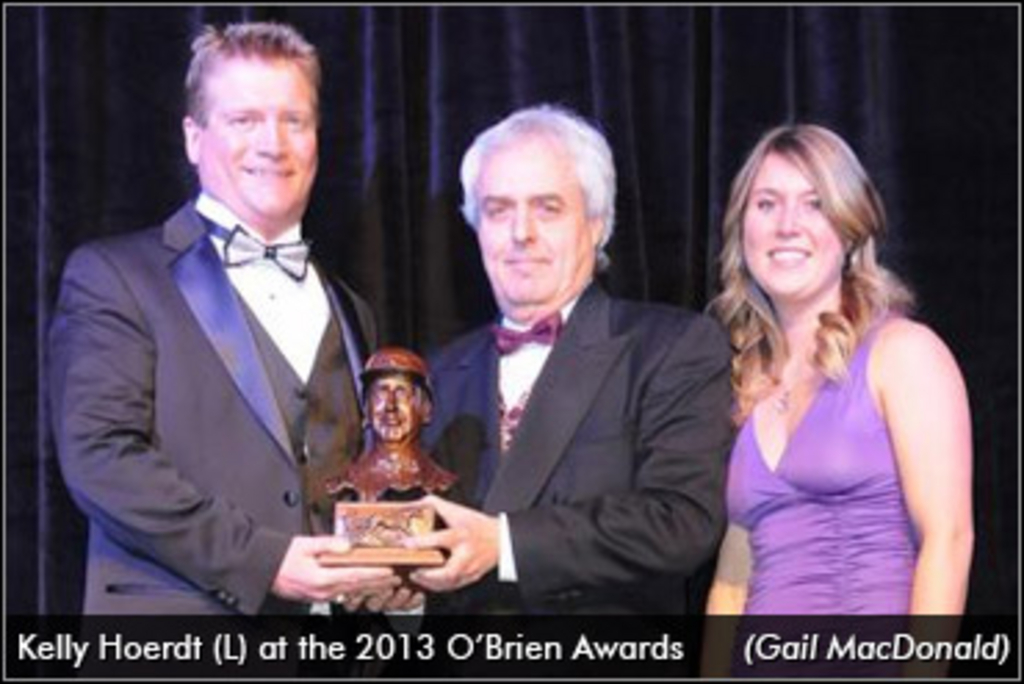 Published:
July 21, 2015 08:25 am EDT
What started as a conversation between two guys at a BBQ who were both involved in harness racing has blossomed into a fund raiser for one of Canada's top children's hospitals.
This Sunday, July 26, marks the 1st Annual Family Picnic Fundraiser for the Stollery Children's Hospital Foundation. The event is spearheaded by Nitza's Pizza and hosted by Bedrock Farms. The principals are Peter Giannakopoulos of Nitza's Pizza and O'Brien Award winner Kelly Hoerdt.
"A mutual friend was having a BBQ," Hoerdt told Trot Insider. "I've always known of him and seen his name in the program, and I knew he had this pizza place. We met at this BBQ and just spent hours talking common interests and his connection to the Stollery Hospital. That's always been my #1 charity; I've seen first hand the care that they give to the kids that go through there."
Both gentlemen can vouch for the importance of the hospital and the level of care it provides. The Stollery Children's Hospital, located within the University of Alberta Hospital, is a respected and recognized centre for specialized pediatric services. It is Western Canada's referral centre for pediatric cardiac surgery and a national leader in organ transplantation.
After a few moves and name changes to his pizza business, Giannakopoulos was inspired by his niece, Nitza, to rename his business after her. Peter is also a proud and long-time supporter of the Stollery Hospital Foundation, donating back in memory of his niece.
The two horse owners agreed that something should be done to give back to such an important institution. After months of discussion, an event was formally finalized.
"At the beginning of the Summer, we started talking about it again ... and as we talked about it, it got bigger and bigger."
The 1st Annual Family Picnic Fundraiser for the Stollery Children's Hospital Foundation takes place this Sunday from 12:00 to 4:00 p.m. at Bedrock Farms just outside of Beaumont, Alta. at 50268 Range Road 240.
The event features free food, kids activities, a 50/50 draw and a silent auction with a wide assortment of NHL memorabilia. The menu includes pizza, burgers, hot dogs, ribs, pulled pork, drinks and ice cream.
For the kids, there will be jog cart rides, horseback rides, a dunk tank, bouncy castle, balloon artist, face painting, sparkle tattoos and a build-your-own kite event.
Organizers are hoping to raise $10,000. All donations as well as the proceeds from the silent auction and 50/50 draw will be given to the Stollery Children's Hospital Foundation.
"The response we've had back is phenomenal. We're expecting five to six hundred people and hopefully that's what happens," Hoerdt continued. "It will be a good time for everybody."