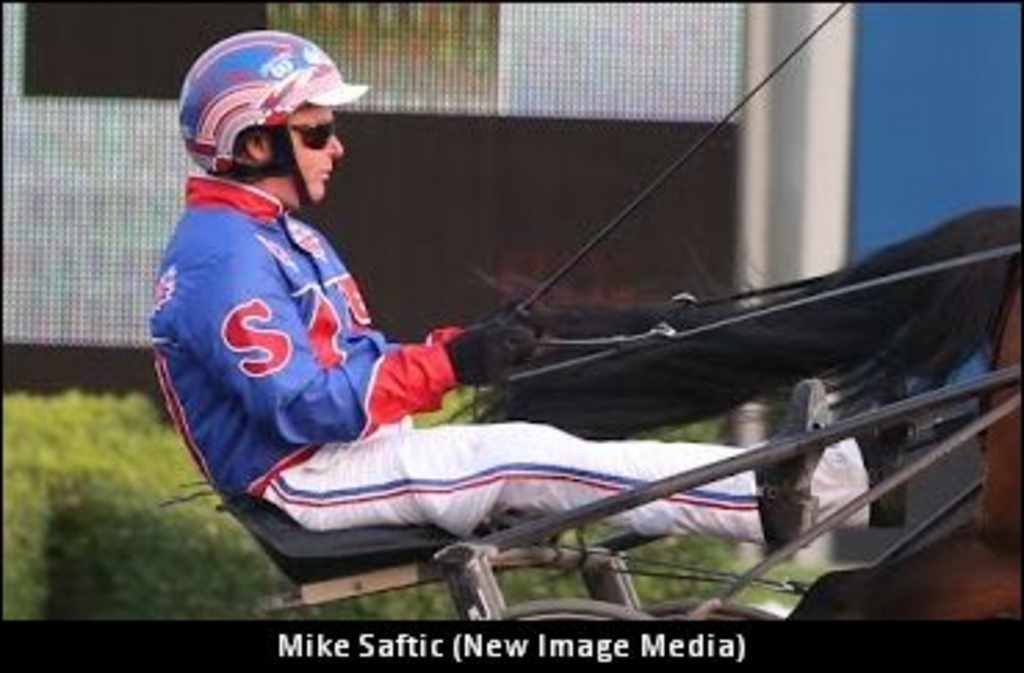 Published:
July 17, 2017 01:48 pm EDT
For those that steer harness horses, it doesn't take much to get the competitive juices flowing. That being said, when teams of drivers are assembled for a showdown, and phrases like the 'best of the best' are thrown around in the branding, you know it's going to be a tilt.
Trot Insider learned earlier this month that Ontario-based drivers Carl Jamieson, Paul MacDonell, Mike Saftic and Rick Zeron – aka 'Team Ontario – will be battling Dave Carey, Clare MacDonald, 'Pooker' McCallum and Danny Romo – 'Team Truro' – this coming Sunday (July 23) during the 'Truro vs. Ontario – Best of the Best Team Showdown' over the Bible Hill, NS oval.
He's sat in the sulky for almost 47,000 career pari-mutuel races. He's taken more than 5,200 trips the winner's circle. He has driven his mounts to nearly $99 million in career purses. He's Mike Saftic, and even though the resident of Campbellville, Ont. recently offered a polished, conservative quote in an article by the Truro Daily News, anyone that knows the catch-driver is well aware that he will be right up on the bit when push comes to shove Sunday.
"Yes, I'm really looking forward to getting back to Truro," said Saftic, who last raced at Truro in 1994. "When I pitched the idea to drivers here in Ontario, they were more than happy to take part. It will be a fun, competitive afternoon of racing between Team Truro and Team Ontario."
Sixty-six-year-old Carey, part of Team Truro, has said that he is looking forward to Sunday's showdown. He also took the opportunity to praise some of the recent efforts that have been put forth to help promote Truro racing.
"I think it's a great idea getting the drivers' challenge back after being absent for quite a few years," said Carey, a winner of more than 3,000 career races.
Carey went on to say, "The latest promotion is good. The people working for AGCW are doing everything they can to bring harness racing back. We need to get more young people interested in the sport, that would really help."
"The new manager is really trying," said McCallum, of Team Truro, "let's hope for a great week of racing. In the future we have to get young people out and new people attending; I know they would enjoy harness racing and that they would come back."
(With files from the Truro Daily News)