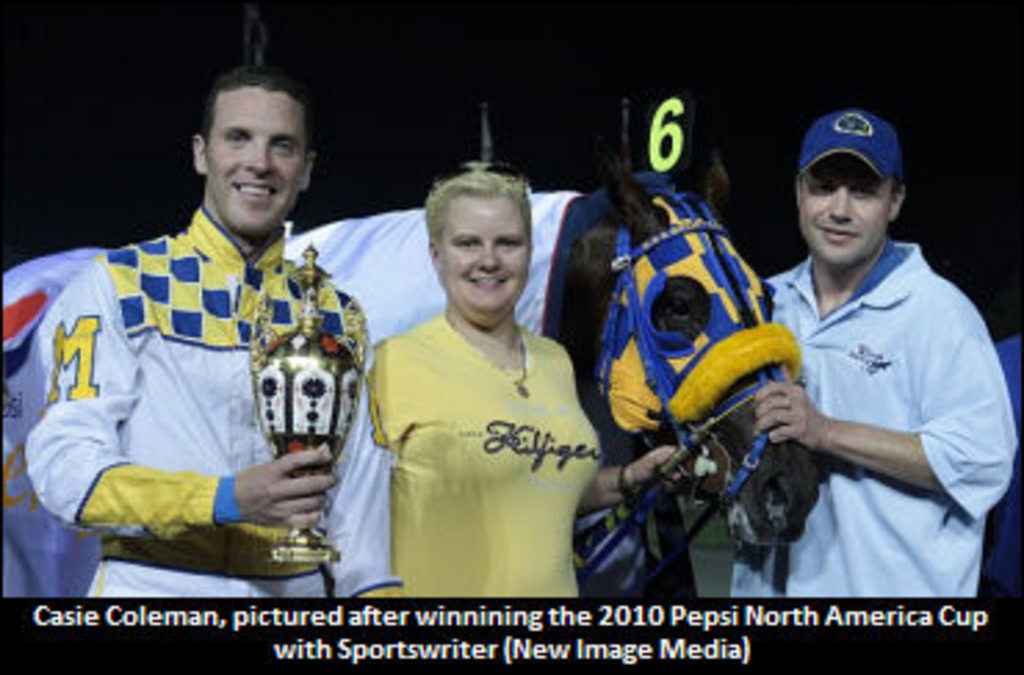 Published:
July 15, 2011 12:05 pm EDT
There is always a wealth of intriguing storylines heading into million-dollar harness races, as track media departments pull out all the stops and bring the angles to the fore. Although, a comment made by Casie Coleman, trainer of Meadowlands Pace starter Betterthancheddar, could prove to be the most interesting of all
.
To boot, Coleman's comments didn't come via raceway PR, but in a Daily Racing Form article by Derick Giwner.
Coleman, who will send Betterthancheddar out for the annual classic, made a comment about the driver she selected to steer her Bettors Delight colt. The four-time O'Brien Award winning conditioner has a well-documented and successful history with Canadian pilot Mark MacDonald, who is also a deserving, multiple O'Brien Award recipient.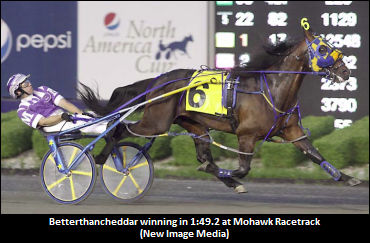 MacDonald returned from a serious May 26 accident at Mohawk Racetrack much sooner than anyone expected, and actually drove Betterthancheddar in his start prior to the Meadowlands Pace eliminations. Coleman employed the services of regular Meadowlands driver David Miller for the 'Pace' elims.
When asked why she has called on Miller for the Pace elims and for this Saturday's final, Coleman offered an eyebrow-raising comment.
"I have found that I am better off using an American driver when I come down here with my horses, because then I'm more in the 'in-click' as opposed to using a Canadian driver," Coleman said.
She went on to state, "I use Mark MacDonald on everything. I love using Mark MacDonald. He just doesn't get the favours here (at the Meadowlands)."
Betterthancheddar has drawn Post 7 for the $1 million Meadowlands Pace, and he and Miller have been assessed as a 10-1 shot on the morning line.
To view the draw results for the Meadowlands Pace, click here.
(With files from the Daily Racing Form)
Related Stories
• Big Jim Favoured In Meadowlands Pace
• Meadowlands Pace Elims Contested
• Calhoun, Coleman On 'Cheddar'