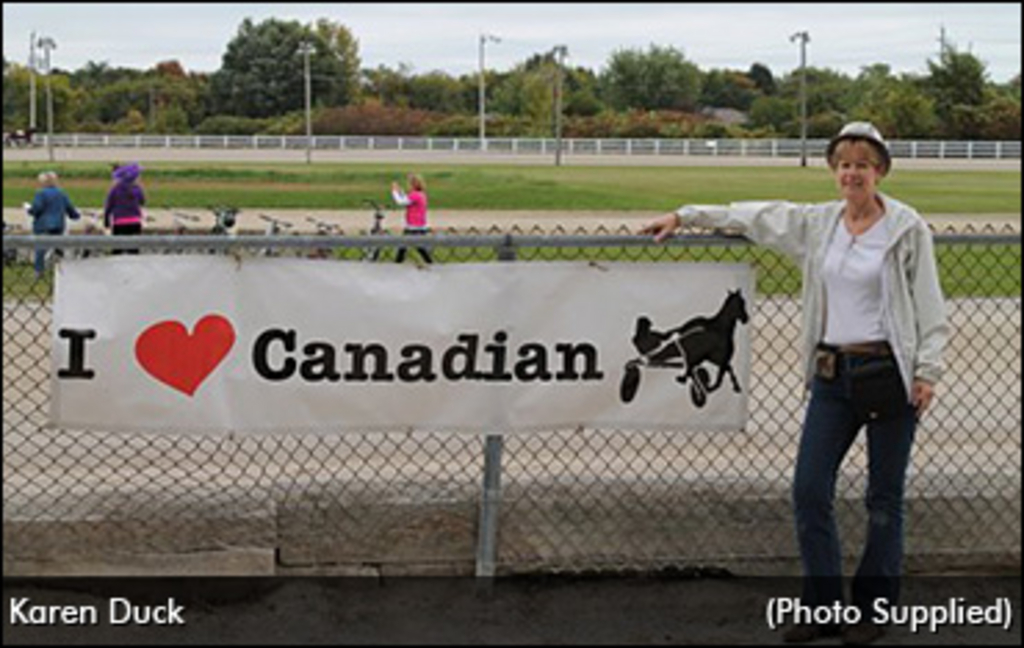 Published:
July 1, 2015 01:40 pm EDT

The I Love Canadian Harness Racing Fan Club's Heart of Harness Racing Calendar photographer for July is Karen Duck of McGregor, Ont.
Karen was also named the Fan Club's Ambassador of the Year for 2014.
The calendar image is a shot of a Racing Under Saddle event she captured last season at Clinton Raceway.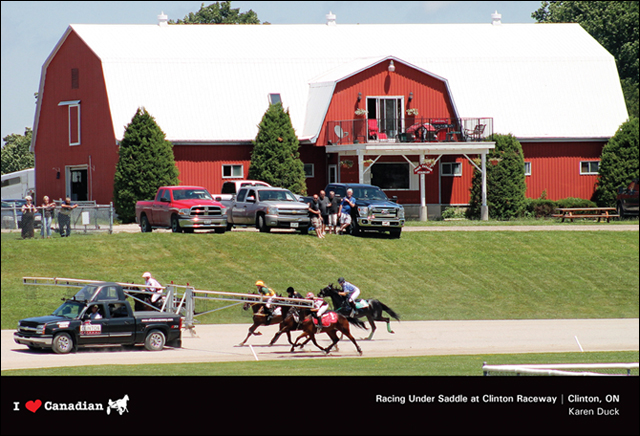 "There is only one way to capture Clinton Raceway racing action and it must include the iconic 'Red Barn' on the hill and as this was to be a historic race - the first Racing Under Saddle race in North America to have pari-mutuel wagering on it, I set the shot up to include the RUS girls and the Red Barn," explained Karen.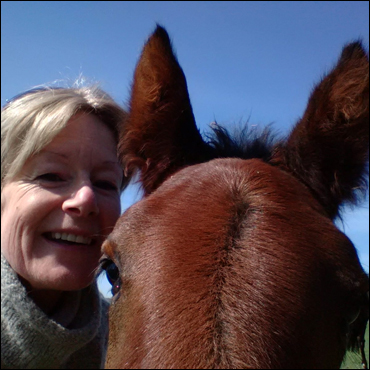 Karen grew up in the industry as a third generation groom, owner and trainer on the Duck family farm in Port Elgin. Karen frequented Hanover Raceway on Saturday nights as a child, going with her Dad to race. Her Mom gave her the photography bug at a young age and it still remains her favourite hobby.
Karen, her husband Todd Kennedy and their daughter Brittany have been active in all aspects of the industry. The family-run Kennedy Racing Stable, comprised of four horses, has her at the barn as the stable gopher but she does manage to squeeze in some photography during her day!
Combining two of her passions, Karen has submitted entries to the Fan Club's Zoom Challenges and Heart of Harness Racing Calendar. She tirelessly promotes the RUS girls, which includes her daughter, Brittany, and is the photographer of record for RUS events.
"I Love Canadian harness racing because in my eyes there is no other breed of horse I admire or love more than a Standardbred," explained Karen, "They are 'Winners That Don't Quit.'"
The Fan Club will be making a presentation to Karen to recognize her outstanding efforts in promoting harness racing as the 2014 Ambassador of the Year at Hanover Raceway on Saturday, July 4.