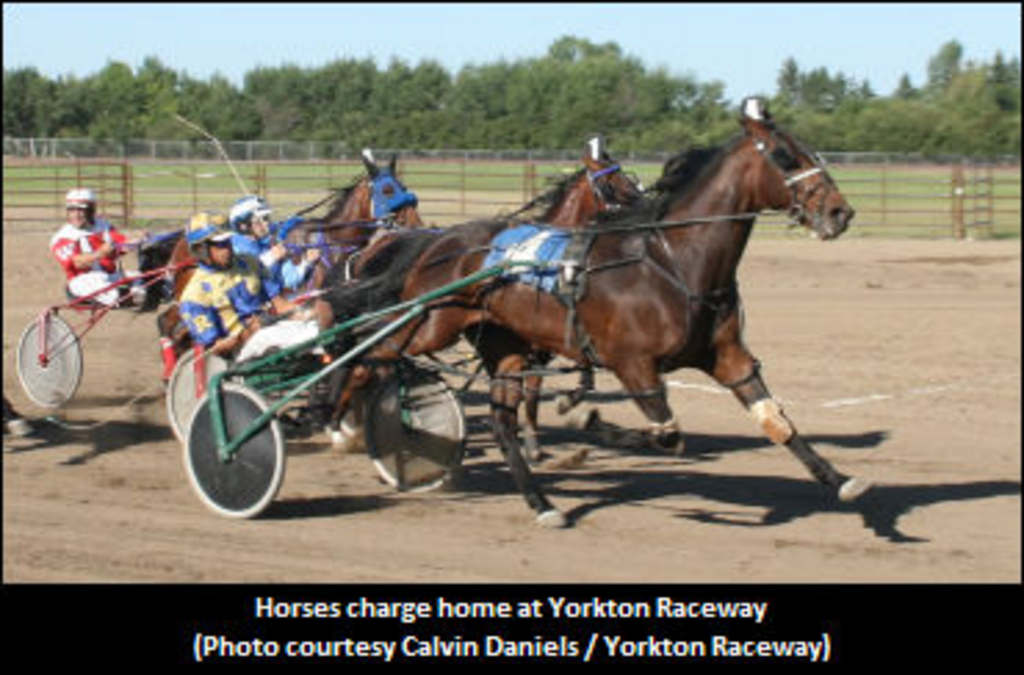 Published:
June 9, 2014 01:22 pm EDT

"We thought it was a good way just to keep it in people's minds that horse racing is still out there and we haven't given up."
After an announcement last month that the Yorkton Exhibition Association will be hosting one date of harness racing during its Summer Fair, GM Shaun Morin is thrilled to have racing back into the fold and hasn't given up hope on more dates in the future.
"As you know we lost our funding and we're talking to whoever we can to try to get it put back into place but, at the same time, we have the track and we have the facilities and there's been racing here in Yorkton for several decades and we don't want to lose that," Morin said in a recent interview with GX94's Brendan Pawliw. "It's part of the history of the Summer Fair in Yorkton, and there's a great entertainment value to it."
Morin noted that the card of live racing that will be conducted during the Yorkton Summer Fair, set for July 2 - 5, will have six races with purses in the $1,200 to $1,500 range but will not feature pari-mutuel wagering, citing expenses as the reason.
Earlier this year it was announced that would be no live harness racing in Saskatchewan due to the Province striking a deal with Saskatchewan's Thoroughbred industry. The deal cut off from any revenue for Standardbreds from the province's off-track wagering.
With the government not sitting for the Summer, Morin stated that getting anything changed for 2014 wouldn't be likely but that his group hasn't given up hope.
"We don't believe it was the proper decision, especially for our community or for the Standardbred industry. It's killed it in the province. We don't think that was fair and it's a big part of the programming for our Exhibition and our region in the Summer months."
To listen to Morin's interview, click the play button below.
Related Stories
• Yorkton Not Ready To Give Up Yet
• Track Offered VLTs; Declines