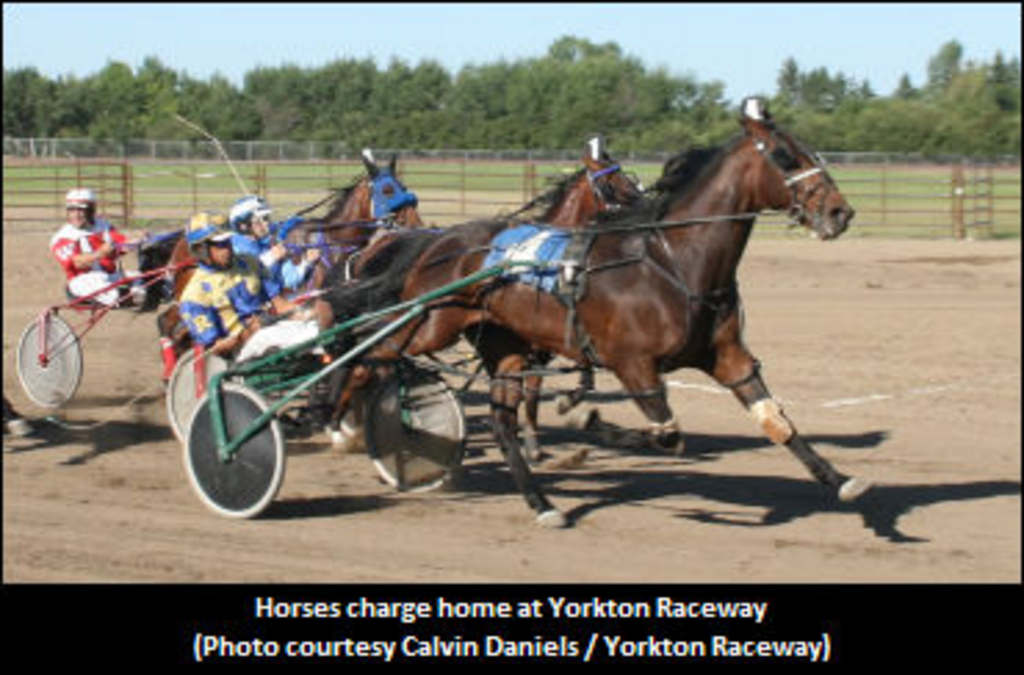 Published:
May 30, 2014 02:58 pm EDT
Trot Insider has learned that the Yorkton Exhibition Association will in fact be hosting at least one card of live racing this year.
Yorkton Exhibition Association General Manager Shaun Morin has said that there will be a card of live racing conducted during the Yorkton Summer Fair, which will take place from July 2 - 5.
"We will be racing on Saturday, July 5 during our fair," said Morin, who added that there has been live harness racing at Yorkton most years for the past seven or eight decades. Morin added that the YEA is "not ready to give up yet!"
It was announced earlier this year that there will be no live racing in Saskatchewan in 2014 due to the Province striking a deal with Saskatchewan's Thoroughbred industry. The deal has seen the Standardbred sector in the province cut off from any revenue from off-track wagering in the province.
Morin explained that, due to costs, there will be no pari-mutuel wagering during the July 5 card. He stated that Yorkton is planning on conducting six races on the card and that entries will be accepted on July 2. The entry box will close at 10 a.m. local time.
Related Stories
• Track Offered VLTs; Declines