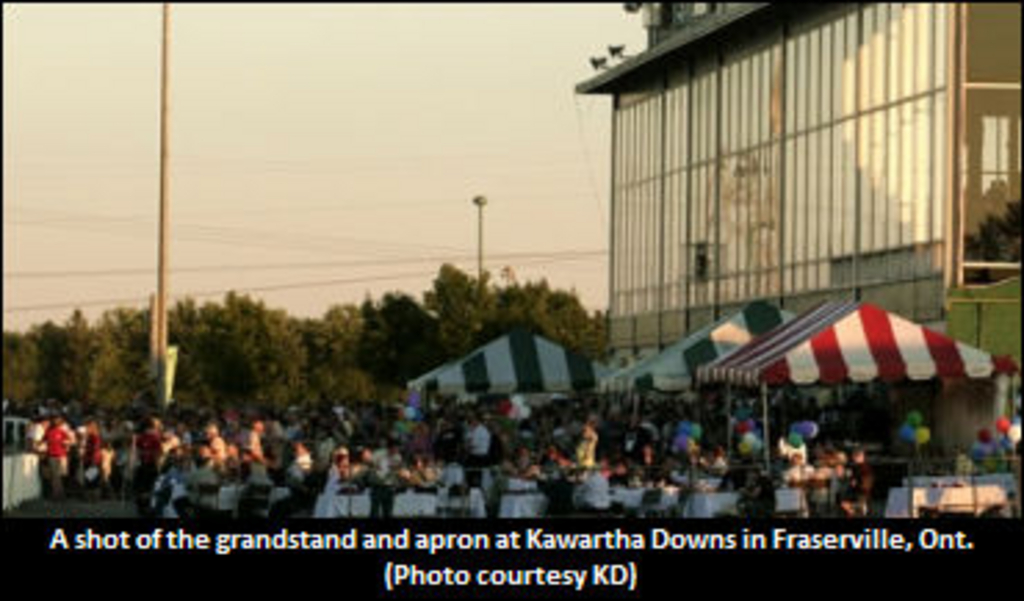 Published:
June 6, 2019 02:34 pm EDT
Toronto-based Romspen Investment Corp. has purchased Kawartha Downs and is expecting to keep live horse racing at the Peterborough-area facility, according to the track's new president, Richard Weldon.
An article by the Peterborough Examiner explains that Romspen Investment Corp. had been the mortgage lender to the track's previous owner, 'Skip' Ambrose. Kawartha Downs ultimately went into receivership. The receiver, Rosen Goldberg, had the facility up for sale for two years. Romspen Investment Corp. officially became the new owner of Kawartha Downs this past Friday (May 31).
The Peterborough Examiner piece states that Kawartha Downs' employees, which number roughly 120, will be staying on at the facility, as will its general manger, Orazio Valente. Weldon, who is supportive of at least 40 live race dates a year at the track, has characterized Romspen Investment Corp. as "pro horse."
The article has also cited Weldon as stating that the 'idea' of a hotel being built on premises is 'still on the table.' Ontario Lottery and Gaming Corp. is in the midst of a three-year deal that sees 150 slot machines in operation at the facility – an agreement which also contains renewal options, according to Weldon.
When it comes to Kawartha's current live racing meet, Weldon has said that everything will be status quo. He explained that additional entertainment opportunities are being explored, and that the idea of an expanded buffet and potential catering have been broached.
(With files from the Peterborough Examiner)