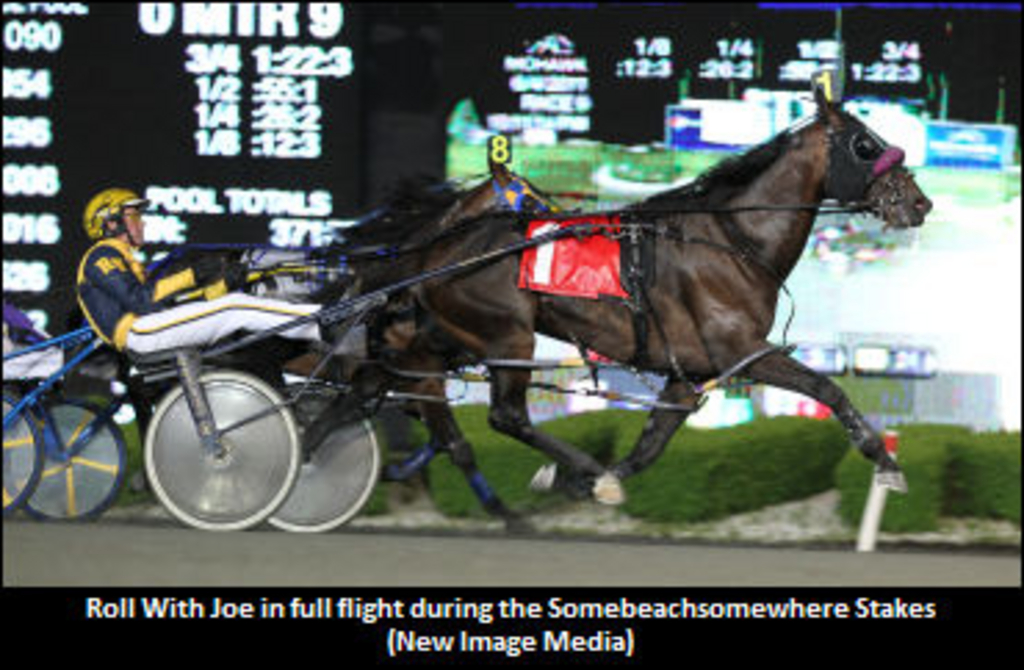 Published:
June 22, 2011 12:08 pm EDT

Trainer Ed Hart has confirmed that Roll With Joe will be headed to the upcoming Meadowlands Pace, and he has also revealed some interesting information about the Cams Card Shark colt from the Pepsi North America Cup eliminations
.
After shaking free late in the race and closing with a rush, Roll With Joe and driver Randy Waples just ran out of real estate in the $1.5 million NA Cup, as they finished one length back in second to the Carl Jamieson-trained and Jody Jamieson-driven Up The Credit.
While in discussion with the Woodbine Entertainment Group, Hart praised Waples' work with his charge and revealed that Roll With Joe actually ran into an issue in the Cup eliminations.
"I thought he raced tremendous in the final [of the North America Cup], what a lot of people don't know is that Randy (Waples) actually choked him down a bit in the elimination," Hart told WEG.
"When you're racing in a rich final like the Cup, you can only hope for a trip and be thankful if things play out in your favour. I knew my colt was ready, he had a great week leading up to the Cup. We could only hope for some luck, and luck was on our side that night."
Hart also confirmed that the horse will host a new pilot at the Meadowlands when he tries for another monster purse. "Brian (Sears) confirmed with me today, that he will drive him in the 'Pace' elimination."
Although Roll With Joe will be matched up with Sears, Hart was quick to praise Waples for what he was able to do with the colt. He also was cited as saying that the colt will get a tightener of some sort before the Pace elims, which will take place Saturday, July 9. The final of the Meadowlands Pace will be contested Saturday, July 16.
"Randy did an absolutely wonderful job with this horse. In all three races in Canada, Randy was patient and drove him accordingly. He didn't over-race the horse and gave him a shot every week. After the Cup, my horse wasn't tired and that only bodes well later in the year."