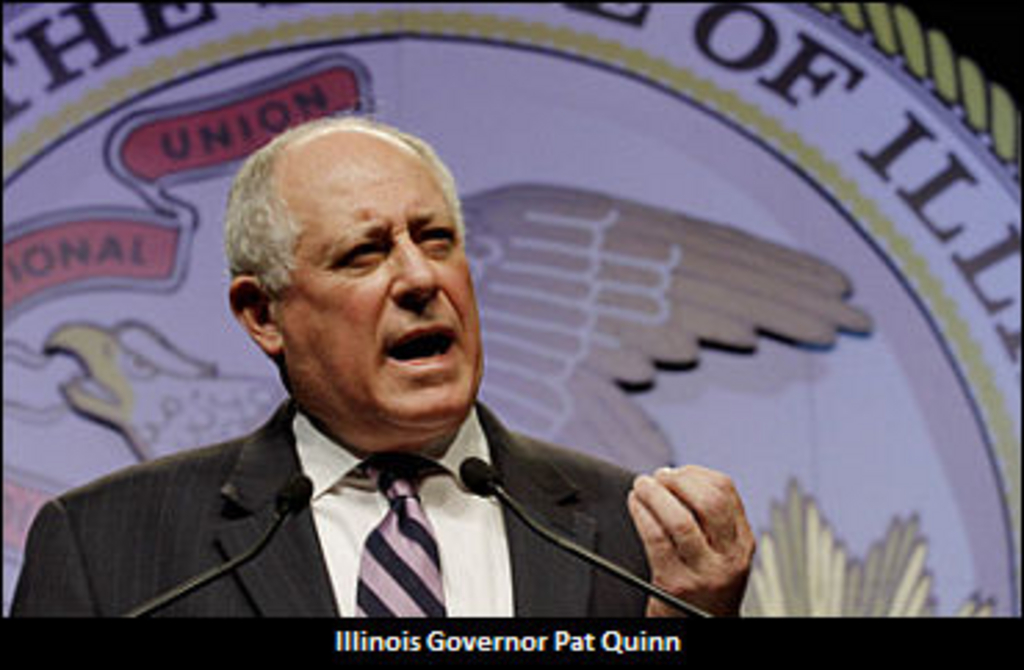 Published:
June 2, 2011 11:30 am EDT
The salvation of slots-infused purses in the state of Illinois is now in the hands of one man, Governor Pat Quinn. He has remained silent on the House and Senate-passed Bill 744 which will see state racetracks be turned into racinos, until now
.
An article by The Carmi Times has cited Governor Quinn as saying that the bill is excessive and over the top. The legislation would see the state of Illinois be the home of five new casinos. Existing casinos would be able to expand their operations and all of the state's raceways would be able to erect an area for slot machine gaming. In addition, slots would be installed at the Illinois State Fairgrounds and at Chicago airports.
"I think any person with common sense looking at that bill would say it's excessive," the report quoted Quinn as saying. "Illinois is not for the gamblers, it's for the people."
The article also quoted the governor as saying that he doesn't like the sounds of slots at the state's fairgrounds. He was quoted as saying that, "I think that's a family place" and "I don't think that's real good."
The report explains that Quinn can sign the bill into law, utilize his veto power or make changes to the legislation by using amendatory veto powers.
"I have told legislators over and over again, the people of Illinois do not want an excessive gambling bill that was top heavy. I think I reflect the public sentiment on that."
The article also states that after the Senate passed Bill 744, Senate President John Cullerton filed a motion to reconsider the vote. The Senate adjourned without taking up the motion. The motion could possibly block the bill from getting to Gov. Quinn.
(With files from The Carmi Times)
Related Stories
• Slots One Step Closer In Illinois
• "I Think He'd Want To Take A Strong Look At That Bill"
• Illinois House Approves Gambling Expansion
• Illinois Bill Finds New Life
• Illinois Racino Bill Dies In Panel