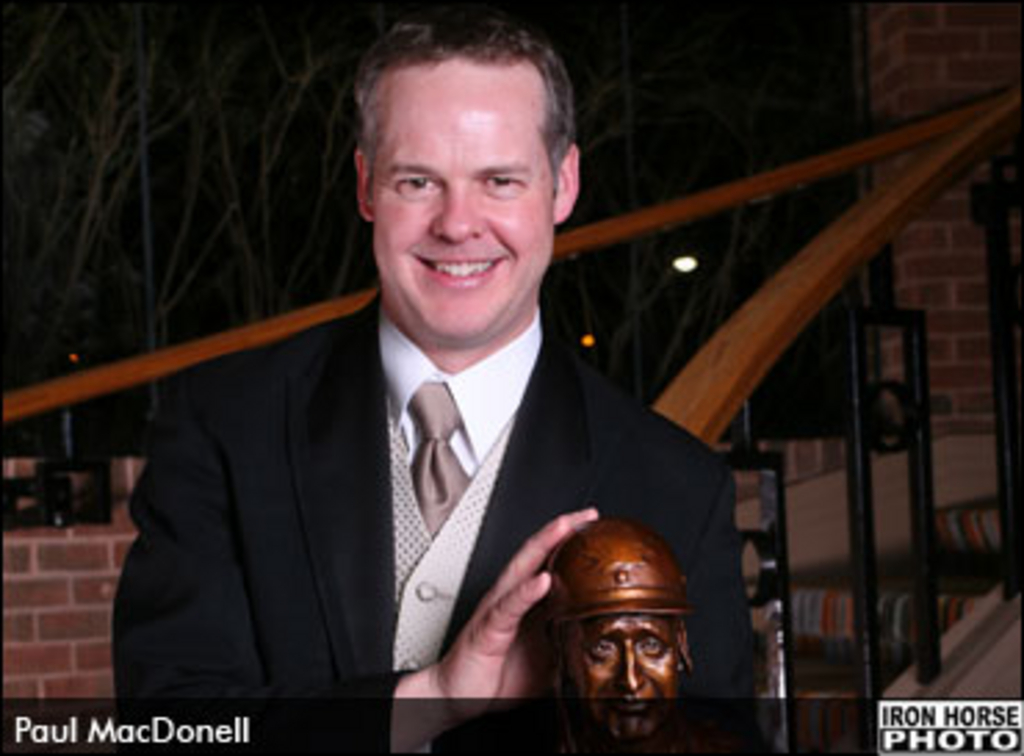 Published:
June 13, 2011 04:11 pm EDT
Paul MacDonnell, widely considered one of Canada's classiest and most respectful drivers and horsemen, has come under attack by Swedish journalist
Robert Taft after the 2011 Elitlopp.
After finishing fourth with Define The World in his Elitlopp elimination but disqualified for causing interference in the stretch, Taft wrote the following for his column on the ATG website.
"Paul MacDonell (Define The World) once again proved that he doesn't have much respect for rules or common courtesies when he drives in a race. He committed two infractions during the first elimination for the Elitloppet. He was fined a whole bunch of money and, worst of all, was disqualified from fourth place and could not compete in the Final. Pity."
Taft, whose column also tore a strip off Joakim Lovgren - the driver of eventual winner Brioni - further criticized Canada's 2008 O'Brien Award winning driver by describing his tactics as displaying "stupidity and [a] lack of courtesy."
"I was extremely disappointed to learn about the comments made about me by the Swedish press," MacDonell told Trot Insider. " I have been involved in the harness racing industry for my entire life. I have the utmost respect for all aspects of the business. I was truly honoured to participate in the Elitloppet 2011 in Sweden and personally regret the outcome of the race."
MacDonell has won 4,831 races lifetime and is one of 12 drivers in harness racing history with more $100 million in career earnings.