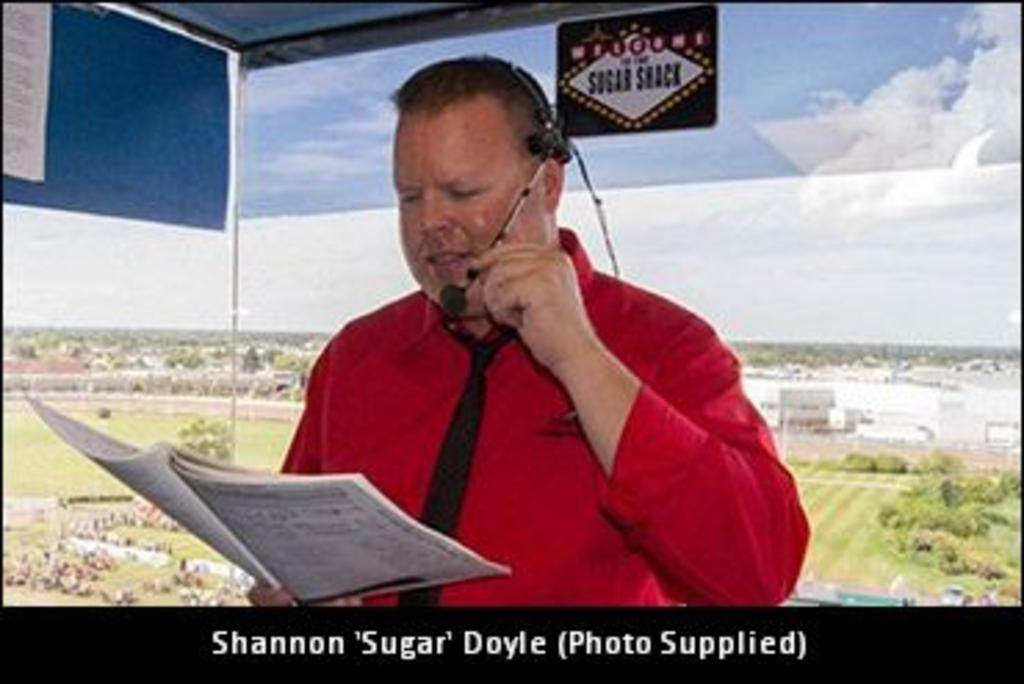 Published:
May 8, 2017 01:30 pm EDT
Shannon 'Sugar' Doyle has hosted many visitors in the announcer's booth at the Western Fair District over the years. Some of those visitors have been polished announcers from other sports. According to Doyle, some of those visits remind him why the art of race calling is nothing to be taken for granted.
Doyle, who has now been calling the action at The Raceway at Western Fair District for four years, was recently profiled by ourlondon.ca as the track gears up for the Molson Pace, which will take place on Friday, May 26.
Doyle explained that he would probably be a bit intimidated if he were asked to call a hockey game. According to Doyle, that's a two-way street.
"I've been in the booth before and brought in guys that have called hockey games and football — they're really good at doing that sort of thing," Doyle said. "Put them on the mic with the horses behind the gate; that gate opens and the horses take off, they've looked over at me with blank stares. I'd be the same way likely up above the stands doing a hockey game."
Doyle will definitely be on his game when The Raceway at Western Fair District hosts some of the top older pacers on the planet later this month. Although, the sharp race caller said that it's always exciting to call the races, nonetheless.
"There's no real difference for me," he said. "Even if it's a cheaper kind of race around here versus a top-class event, if it's close, I get excited, regardless."
(With files from ourlondon.ca)