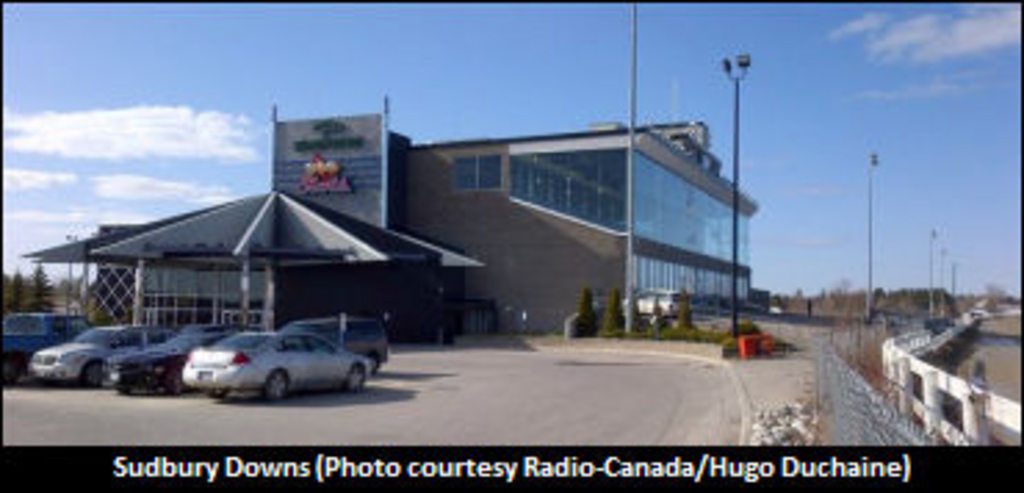 Published:
May 8, 2014 12:28 pm EDT
Standardbred racing participants in the Sudbury area are growing more impatient with the uncertainty of the 2014 season of live racing at Sudbury Downs. Track officials applied for a May 24 start date at the track, and with that date looming and no deal in place, local horsepeople are beginning to speak out.
Horseman Mike Noble spoke with Laura Stricker of The Sudbury Star and shed some light on some of the behind the scenes discussions that have taken place.
Noble said that John Snobelen and John Wilkinson of Ontario Horse Racing had told local horsepeople earlier in the spring that $1.1-million in purse funding would be made available for 20 live dates at Sudbury Downs in 2014 (officials with the track had applied for 32 dates for 2014).
Nobel also explained that after meeting with officials from Sudbury Downs in April the local horsepeople thought a deal was in place between the track and the province and that it just needed to be rubber-stamped.
"We found out later they never did settle on a deal," Noble was quoted as saying. "Now they've been negotiating back and forth. We're sort of stuck out in the cold, because we're supposed to race May 24 to the middle of October."
Noble went on to say that after a meeting this past Tuesday, local horsepeople sent a letter of to Snobelen essentially saying that if a deal isn't agreed to very quickly it may be too late.
The article by The Sudbury Star concludes with a web poll which asks, 'Should the provincial government do more to keep horse racing alive in Ontario?'
To read the story and vote on the poll, click here
(With files from The Sudbury Star)
Related Stories
• Sudbury Still In Limbo
• Bodkin On Sudbury Negotiations
• Frustration After Sudbury Meeting