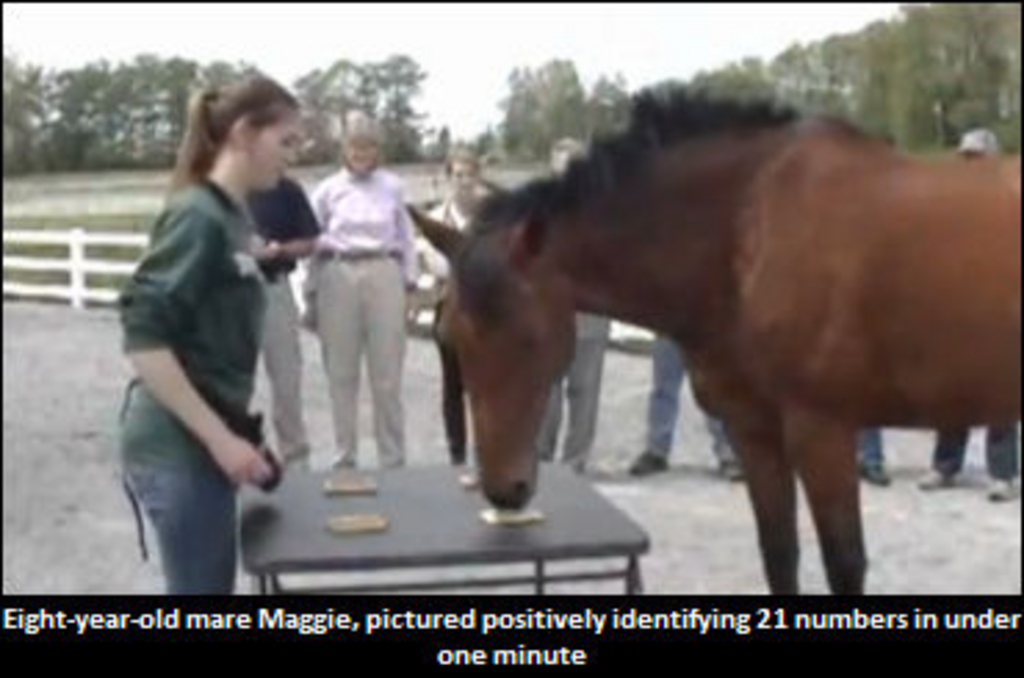 Published:
May 4, 2011 12:37 pm EDT

The connections of 'Maggie' are currently waiting on Guinness to confirm whether or not the eight-year-old is the newest equine to have earned the distinction as the Guinness Book of World Records' smartest horse
.
According to an article on phillyburbs.com, the clydesdale-thoroughbred cross stepped up to a table on Monday, May 2 and correctly identified numerals 21 times in a span of one minute.
The report explains that after a handler called out a number, Maggie, a Delaware Valley College mare, correctly used her nose to touch the same number written on a piece of wood.
The report explains that it should take roughly one month before it is confirmed whether or not Maggie earned the distinction from Guinness.
In 2010, a 17-year-old thoroughbred gelding named 'Lukas' earned the distinction of being the world's smartest horse by positively identifying 19 numbers in less than one minute.
(With files from phillyburbs.com)
Related Stories