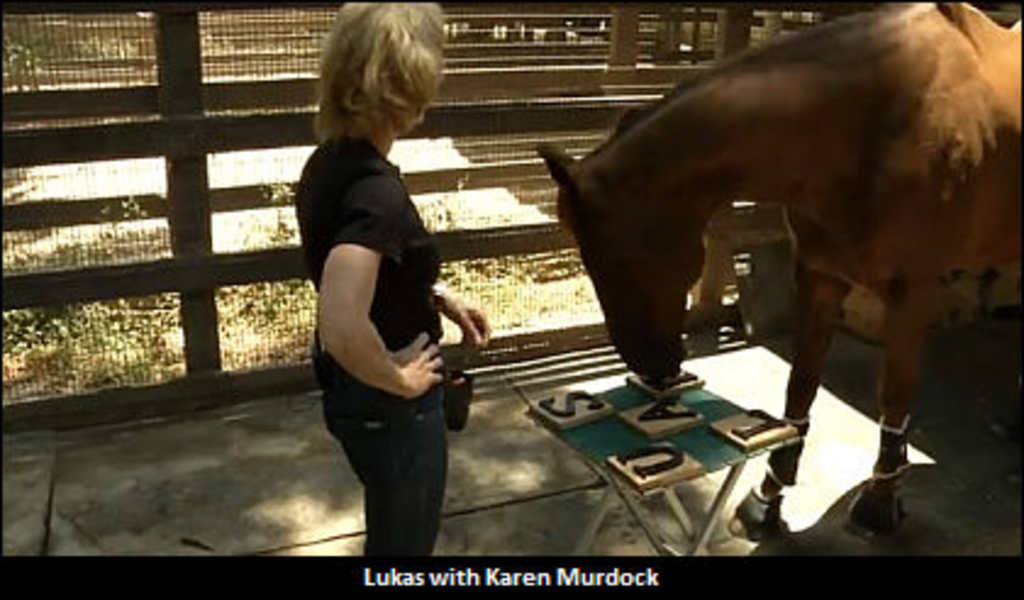 Published:
November 30, 2010 01:34 pm EST

Everybody usually has a soft spot for at least one of their horses. They often do things which make us believe that they are smarter than the rest. Meet Lukas
.
As explained by David Moye in an article on aolnews.ca, Guinness World Records recently confirmed that the 17-year-old thoroughbred gelding has set a record.
The article states that Lukas is now the record holder in the category of 'Most Numbers Correctly Identified by a Horse in One Minute.' Lukas positively identified 19 numbers in less than one minute.
Karen Murdock, Lukas' owner and trainer, has been cited as saying that the gelding is able to count and discern different shapes, spell his name and recognize the difference between objects that are the same and those that are different, those that are bigger or smaller than others and a concept called 'absentness.'
"Lukas knows when something is missing, and that is a skill that was previously only detected in primates and parrots," Murdock was quoted as saying.
(With files from aolnews.ca)