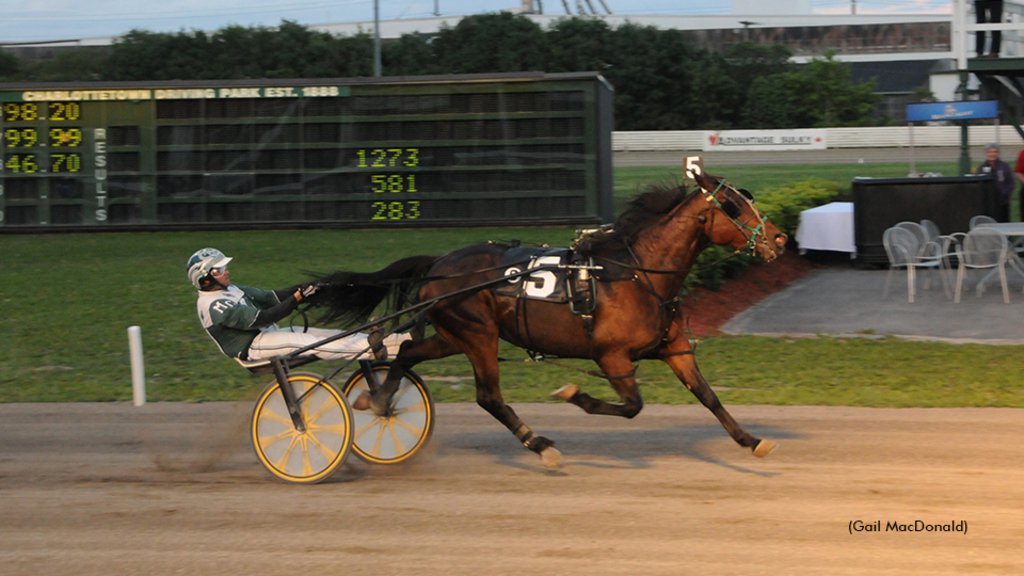 Published:
May 31, 2022 03:24 pm EDT
The PEI Harness Racing Industry Association (PEIHRIA) and Red Shores Racetrack and Casino today (Tuesday, May 31) announced three events for trotters.
The successful Island Oceans Mares Trot series has been expanded to a Gold and Grassroots format for 2022. Trotting mares three years and older are eligible to enter a series sponsored by JD Marine and Diving, which will feature three legs held throughout the summer, with a final on Atlantic Breeders Crown day, Sunday, Oct. 9. Eligibility for the Gold and Grassroot events will be based on money earnings.
All Star Cresting will be the presenting sponsor of a new All Star Trot Series, which will stage three legs for two and three-year-old trotting fillies.  These events will be held in August, September and October.   
Old Home Week 2022 will include the Colonel Dan Series, for trotting horses, geldings and mares. This series will have eliminations on Saturday, Aug. 13 and a final on Gold Cup and Saucer night, August 20. This series honours the legacy of the late Colonel Dan MacKinnon, a noted industry builder who was a former owner of Charlottetown Driving Park and Provincial Exhibition. 
"PEIHRIA is pleased to support these events as part of our Association's goal of expanding the number of trotters, and in particular trotting mares, in the region," stated Blaine MacPherson, PEIHRIA Chair.  "We would like to thank JD Marine and Diving,  All Star Cresting and Lee Drake, Red Shores Manager of Racing and Broadcast, for facilitating the sponsorship agreements."
Complete events dates and conditions will be posted on Standardbred Canada and Red Shores websites shortly.
(Red Shores/PEIHRIA)