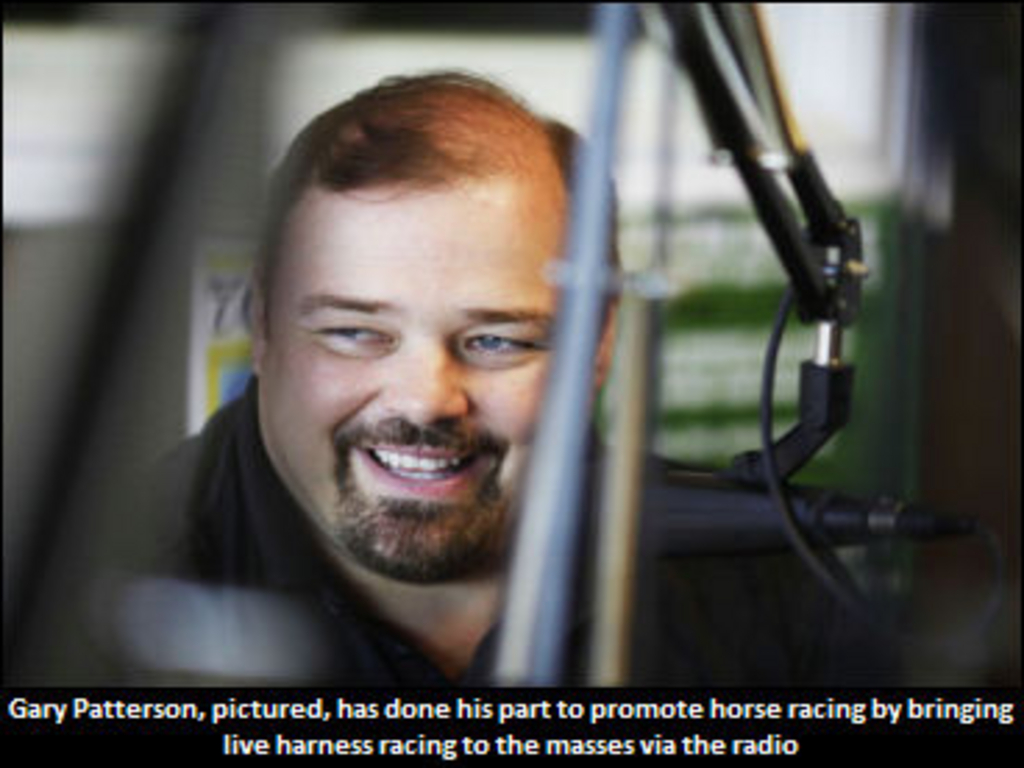 Published:
May 20, 2011 12:31 pm EDT

It was commonplace in horse racing's heyday for followers of the beloved sport to huddle around massive radios from time to time and listen to the call of some of the clashes from nearby tracks
. Fast forward many decades and the radios may have gotten infinitely smaller, but live horse racing is hitting the airways once again.
Dresden Raceway's veteran announcer, Gary Patterson, who is also the general manager, news director and sales manager of 99.1 CKXS FM, recently told Trot Insider that he used to get many calls from passionate owners who wanted to hear his race calls at the half-mile raceway.
"Owners which had horses in some of the races would call me up," he explained. "They would want to hear my call and know how they did. Now I just tell them to tune in to 99.1 FM. It works even if they are out of our range because we stream live through our website."
Patterson Calling a Race at Dresden
Patterson explained that last year he started getting his race calls from Dresden's live Sunday programs --- and Holiday Monday card --- to be simulcast live across the airwaves via 99.1. The same schedule will be utilized for the track's 2011 meet.
"I call them live on the radio, right when regular programming is on," Patterson told Trot Insider. "I'll call into the station from the booth and let them know that the race is coming up. The deejay will then time the next song so it ends before my race call starts. They get the race call and then the station will cut away, but come back when the prices are up and I give the complete rundown and payouts."
99.1 CKXS FM is based out of Wallaceburg, Ont. and beams to Sarnia, Rodney and all of Chatham/Kent.
Dresden simulcasted the opening card of its 2011 meet on 99.1 on Sunday, May 15. "We (the radio station) do junior hockey, so I just thought one day, 'why not harness racing?'" Patterson said that he hasn't heard of anyone else in North America doing what Dresden and 99.1 are currently doing.
"A lot of people love it. Hopefully it is something that will get new people out to the track and wager on a couple of races. They can stay at the track and take in the day, or they have the option of going home and listening on the radio to see whether they won their wagers."