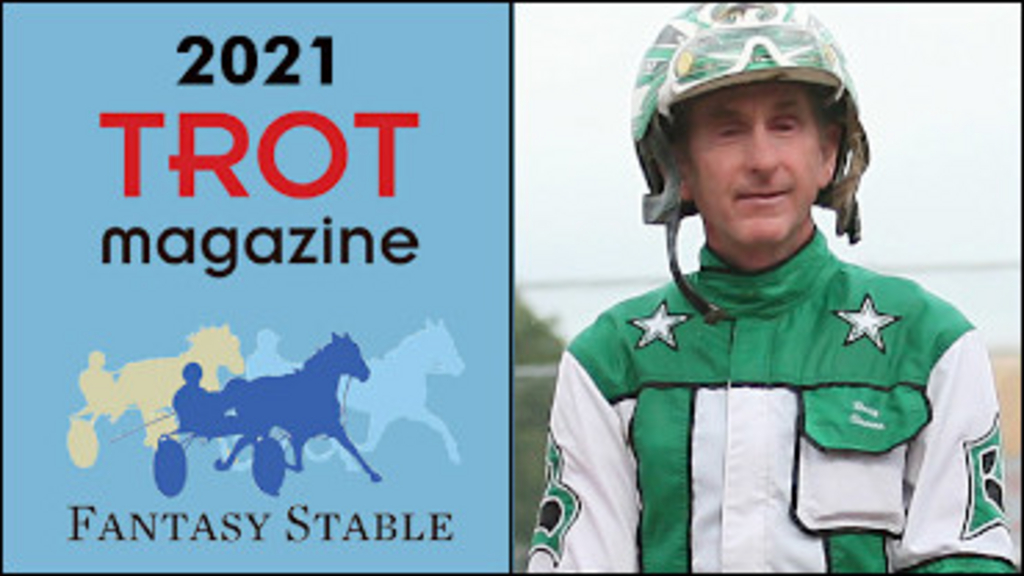 Published:
May 10, 2021 09:53 pm EDT
Who would harness racing's sharpest minds select in the 2021 TROT Magazine Fantasy Stable? Trot Insider will feature 'expert picks' in advance of the deadline for this year's contest.
Returning to the panel of experts is Canadian driving legend Doug Brown. The Hall of Famer provided his picks for the 2021 Fantasy Stable from the second straight year in a challenge of sorts with friend Jackson Wittup. The pals didn't get to connect after Brown bested Wittup in the 2020 contest, making this year's edition a double-or-nothing affair.
And while Brown is eager for racing to return in Ontario, he's been tuning into the product stateside in the meantime. One of those horses he thinks will have a big year is older trotter Crystal Fashion, his selection from a very solid Group G.
Brown noted that the absence of Gimpanzee from the older trotting division could help a horse like Crystal Fashion. "He was there every week, maybe didn't win a whole bunch but if improves a small bit and Gimpanzee's not there, maybe he can step up."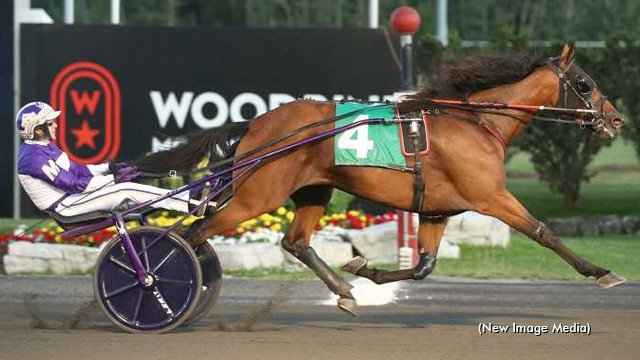 Crystal Fashion picked up cheques in 11 of 13 starts last season for trainer Jim Campbell and owner Fashion Farms LLC of New Hope, Penn, finishing in the top three in the Breeders Crown, Allerage, Crawford Farms Trot and the Dayton Trotting Derby.
Group A:
Perfect Sting
Group B:
Century Farroh
Group C:
Southwind Gendry
Group D:
In Range
Group E:
Back Of The Neck
Group F:
Captain Corey
Group G:
Crystal Fashion
Group H:
Elver Hanover
Group I: Two-Year-Old Colt Pacers:
Energetic Hanover
Contact Zone
Group J: Two-Year-Old Filly Pacers:
Girl Party
Boudoir Hanover
Group K: Two-Year-Old Colt Trotters:
Knights Guard
Slave Labour
Group L: Two-Year-Old Filly Trotters:
Gyre Hanover
Tippet
Group M: Trainers 1:
Nancy Takter
Group N: Trainers 2:
Dr. Ian Moore
Group O: Drivers 1:
Tim Tetrick
Group P: Drivers 2:
Aaron Merriman
Group Q: Drivers 3:
Bob McClure
Group R: Drivers 4:
Louis-Philippe Roy
Contest entry is now open until 5:00 p.m. (EST) on Sunday, May 16. Stables cannot be altered once submitted. Click here to enter!
The contest is based on total earnings of selected horses and five percent of the earnings of selected trainers and drivers between May 16* and December 31, 2021..
For the purposes of the fantasy bankroll, the winners (horses only) of the 2021 Breeders Crown Finals will each receive a $200,000 contest bankroll bonus. Also, in the two-year-old categories, contestants are once again asked to select TWO horses.
At the end of the year, the winner of the contest will receive entry into and travel to the 2022 World Harness Handicapping Championship, a prize valued at (approx) $1,300.
* PLEASE NOTE: TROT/SC retain the right to possibly cancel, or change the end date of this contest depending on how the COVID-19 pandemic affects the 2021 racing season. Stay tuned to the Standardbred Canada website for more details.
Previously Featured Expert Picks: