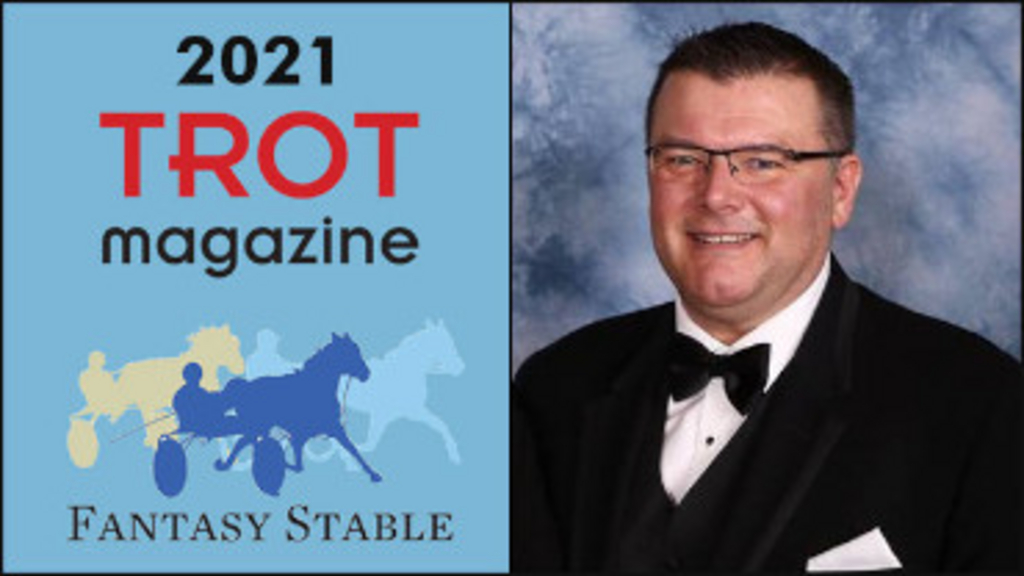 Published:
April 24, 2021 09:55 pm EDT
Who would harness racing's sharpest minds select in the 2021 Trot Magazine Fantasy Stable? Trot Insider will feature 'expert picks' in advance of the deadline for this year's contest.
Ken Middleton, announcer for Woodbine Mohawk Park, has once again offered his picks for the 2021 Fantasy Stable. Middleton made sure to include Captain Corey from a high-potential selection available from Group F.
"Captain Corey wasn't overraced as a rookie, and I like the fact he did plenty of winning and showed versatility in racking up those wins. He didn't finish the season on a high note, but he certainly had his share of bright spots throughout that rookie year. Ake Svanstedt is good at having then on their toes when the big money is on the table."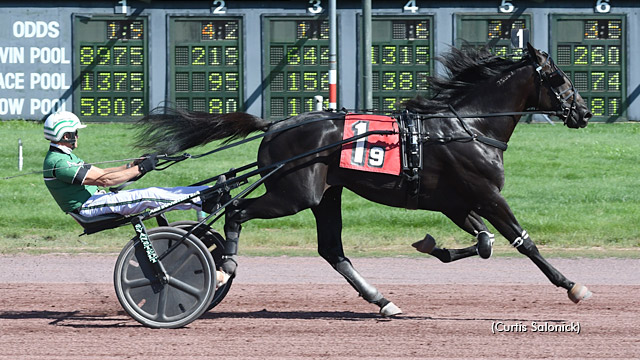 Captain Corey (Googoo Gaagaa - Luv U All) is a three-year-old colt and Hambletonian prospect from the third crop of anomaly stallion Googoo Gaagaa, who in 2011 set speed records as a trotting gelding sired by pacer Cams Rocket out of the Veeba Rova mare Koras Trotter. Captain Corey kept an unbeaten record through his first five starts to sweep the Pennsylvania Sires Stakes and take the $61,500 Reynolds Memorial at The Meadowlands. The Ake Svanstedt trainee suffered his first defeat in a Breeders Crown elimination at Harrah's Hoosier Park before finishing fifth in the $600,000 final. From seven starts, Captain Corey banked $331,638.
Group A:
Perfect Sting
Group B:
Manchego
Group C:
Southwind Gendry
Group D:
Lyons Sentinel
Group E:
Pemberton
Group F:
Captain Corey
Group G:
So Much More
Group H:
Elver Hanover
Group I: Two-Year-Old Colt Pacers:
Maximus Miki
Mikey Sea Mikey Do
Group J: Two-Year-Old Filly Pacers:
Treacherous Dragon
Style For A Mile
Group K: Two-Year-Old Colt Trotters:
Bonanza
Knights Guard
Group L: Two-Year-Old Filly Trotters:
Jaya Bae (Sold as Kadena)
Peyton Hanover
Group M: Trainers 1:
Nancy Takter
Group N: Trainers 2:
Luc Blais
Group O: Drivers 1:
Dexter Dunn
Group P: Drivers 2:
Chris Page
Group Q: Drivers 3:
Sylvain Filion
Group R: Drivers 4:
Louis-Philippe Roy
Entries for the 2021 Fantasy Stable Contest can be made up until 5:00 p.m. (EDT) on Sunday, May 16. Stables cannot be altered once submitted. Click here to enter!
The contest is based on total earnings of selected horses and five percent of the earnings of selected trainers and drivers between May 16, 2021 and December 31, 2021. Follow along all year long!
For the purposes of the fantasy bankroll, the winners (horses only) of the 2021 Breeders Crown Finals will each receive a $200,000 contest bankroll bonus. Once again, in the two-year-old categories, you must select TWO horses in each.
At the end of the year, the winner of the contest will receive entry into and travel to the 2022 World Harness Handicapping Championship, a prize valued at (approximately) $1,300.
Full contest rules are available here.
PLEASE NOTE: TROT/SC retain the right to possibly cancel, or change the end date of this contest depending on how the COVID-19 pandemic affects the 2021 racing season. Stay tuned to the Standardbred Canada website for more details.