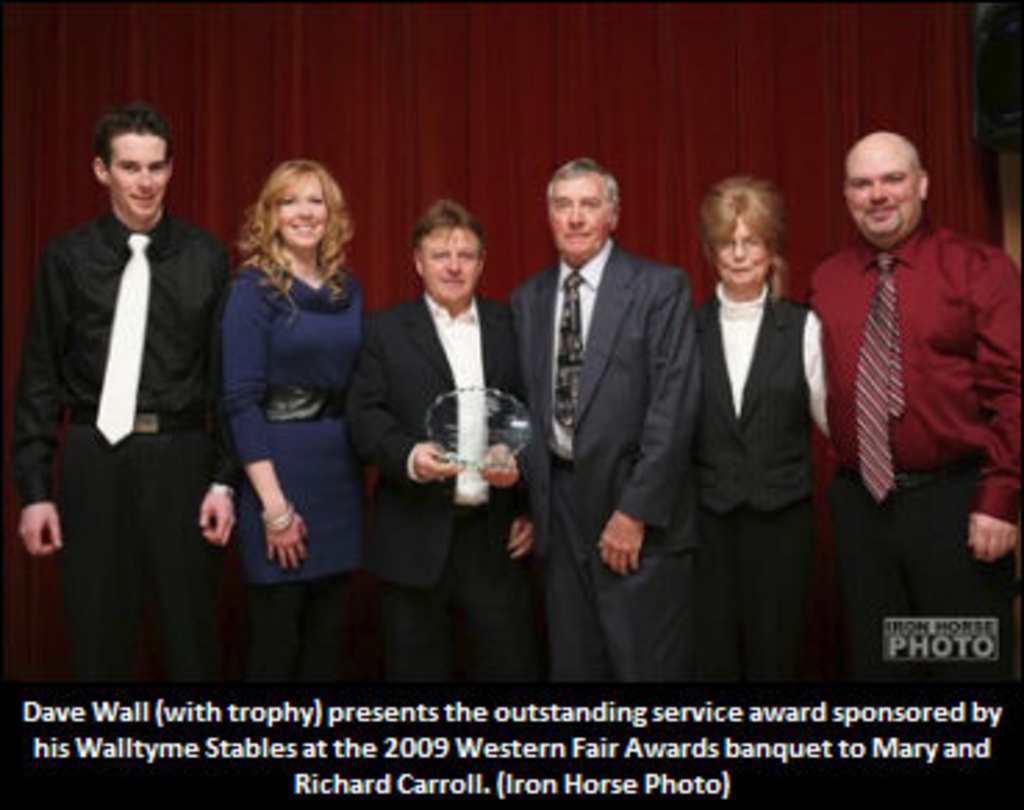 Published:
April 29, 2010 03:29 pm EDT
Dave Wall, one of the most successful and popular horsemen in Ontario, is closing in on a significant career milestone, win number 7,000
.
The Komoka, Ontario-based Wall currently sits with 6,991 victories lifetime. He'll become just the 31st driver to reach 7,000 wins. One of the most consistent drivers in Canada for many years, Wall's purse earnings have surpassed $1 million every year since 1982.
Known for years as 'Mr OSS' thanks to his success in the Ontario Sires Stakes program where he's won the top driver award on multiple occasions, Wall was named Canada's Horseman of the Year in 1985.
He's best known as the driver behind such top performers as Goodtimes, Odies Fame, Staff Director, Twin B Playboy, Gypsy Balance and many more.
A member of the Wall of Fame at Western Fair, Wall could easily surpass the milestone this weekend as he's scheduled to drive a number of horses tonight and tomorrow at Western Fair, Saturday at Hiawatha Horse Park and Sunday at Clinton Raceway.
(Western Fair Raceway)