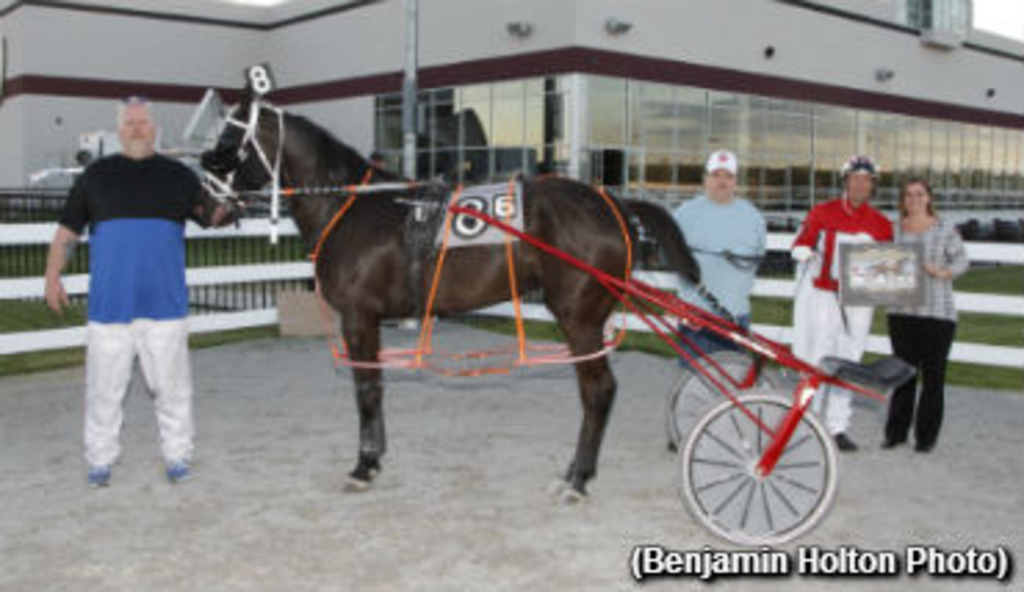 Published:
April 28, 2015 09:43 pm EDT
Reinsman Kayne Kauffman, who won the dash title during the final meet at old Lebanon Raceway in 2013 and topped the inaugural driver's standings at Miami Valley in 2014, reached the coveted 2,000-win plateau Tuesday evening at Miami Valley.
The 36-year-old Kauffman, who grew up in nearby Greenville and learned his early lessons from his grandfather Herman Baker, won back-to-back races with favoured Two Hearts and longshot Chantal to accomplish the feat.
With 112 wins in the first 84 nights of the current meet, Kauffman is having another solid season with almost $800,000 in purses won in the first four months of 2015.
To date, Kauffman has racked up more than $8 million in purse earnings.
(Miami Valley)