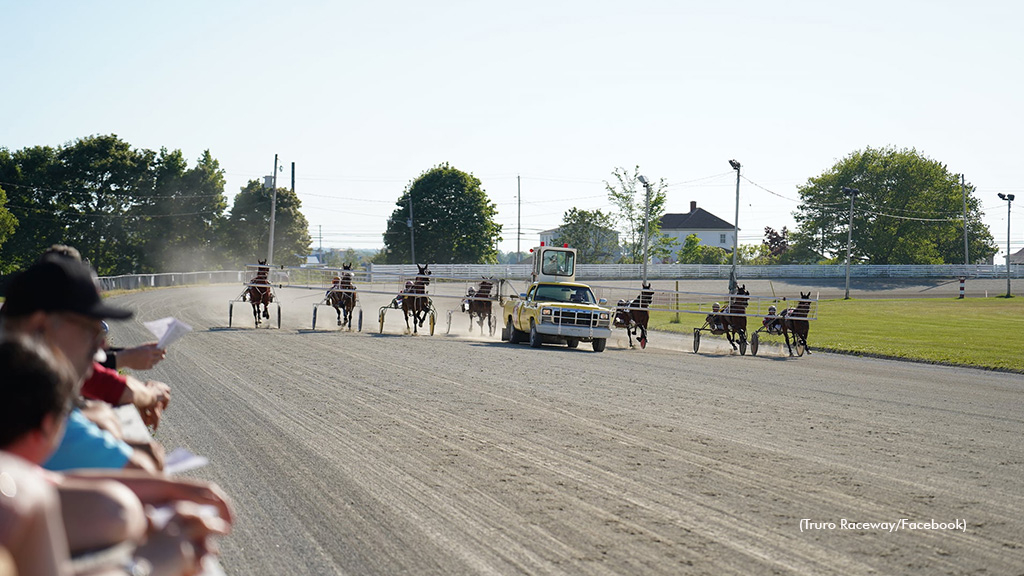 Published:
March 30, 2023 10:40 am EDT
Truro Raceway has announced the trainers for this season's Hubtown Horse Owners Club. 
Members of the club share in the ownership of two Standardbreds purchased by Truro Raceway. A one-time membership fee helps cover the cost of training and stabling at the raceway.
The Hubtown Horse Owners Club horses will be trained this season by Darren Crowe and Bruce McGean.
Crowe has been a much in demand catch-driver and trainer throughout his stellar career.  Racing the majority of his career on the East Coast, he has chalked up 1,353 career driving wins, more than $2.2 million in purse earnings and a career .281 UDRS.
On the training side, he has 651 career wins, almost $1.4 million in purse earnings and an impressive .305 UTRS. 
"Mr. Crowe has impressive career numbers as both a trainer and driver," said Steve Fitzsimmons, General Manager at Truro Raceway. "He is a very much in-demand trainer and driver, with a ton of experience and we're very pleased to have him as a trainer for the Hubtown Group.  I believe the group will enjoy being involved with Mr. Crowe." 
McGean runs a small stable with his wife Jenn and daughter Sydney, but one that has been very productive. As a trainer, he has developed the likes of Physicallyinclined, a horse that was bought for a mere $4,500 and went on to win the Pepsi North America Cup Consolation in 1:49 at Mohawk Racetrack and earn more than $855,000 in his career. McGean has a career UTRS of .250.
 As a driver, he has 105 wins and an excellent career UDRS rating of .258.
"McGean has a small barn, but one that has produced a great deal of success over the years," said Fitzsimmons. "We also believe that he is an underrated driver. He operates a family-oriented operation that I believe meshes well with the goals of the Hubtown Group. The Hubtown members I believe will enjoy working with Mr. McGean and his family."
The announcement of the two horses that the group will race this season will be made in the next couple weeks.
For those wanting information on how to be part of the club and enjoy the fun this summer, call Steve Fitzsimmons at 902-956-0024 or email [email protected].
(With files from Truro Raceway)