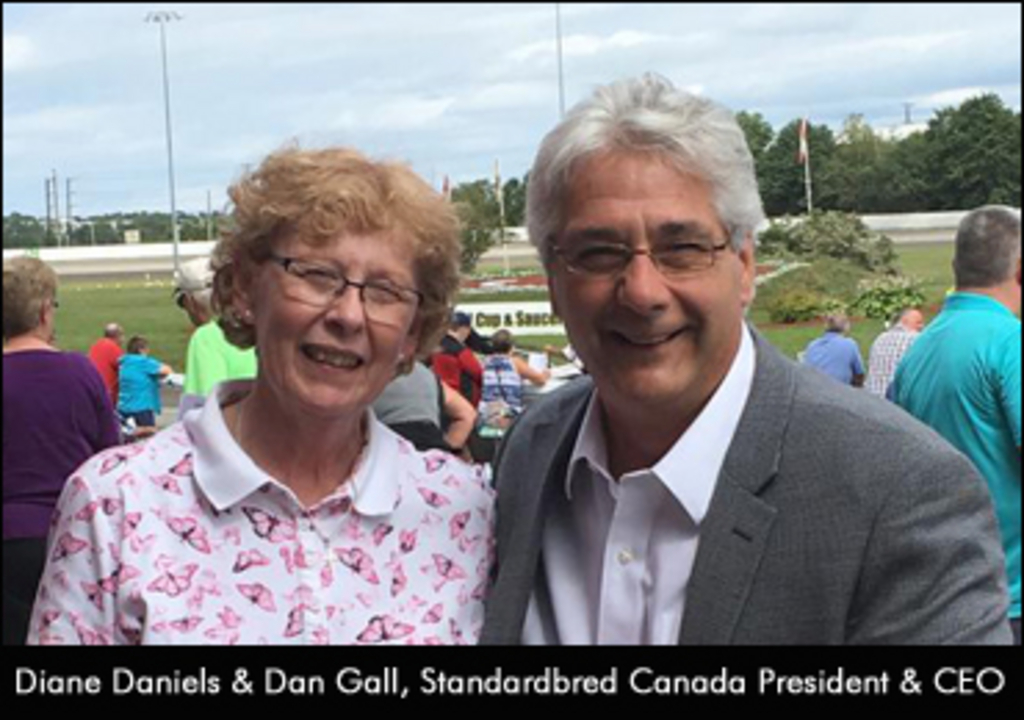 Published:
February 25, 2017 08:37 am EST
Longtime Standardbred Canada field rep and Truro Raceway race office supervisor Diane Daniels will be honoured at the Truro Sports Heritage Society Awards Dinner on Sunday, March 5 at the Best Western Glengarry in Truro.
The Truro Sport Heritage Society has been recognizing the sporting achievements of local residents since 1984. Daniels will be honoured at this year's event with the Merit Award.
Daniels, who has been involved in the harness racing industry since the 1950s, has been a Standardbred Canada field rep for more than 11 years. In addition, her involvement has included being sales secretary, organizing Standardbred youth camps, re-establishing amateur driving events and writing her "Trackside" column for the Truro Daily News.
Awards will also be presented to athletes, coaches and volunteers from a variety of other sporting activities.
The event will be emceed by CBC commentator and sports announcer Bruce Rainnie. Tickets are $25 for students and $40 for adults. Tables of 10 are available for group purchase. For more information or to purchase tickets, contact Sara McKenna at 1-902-957-0084 or [email protected].
(With files from the Truro Daily News)